Event Description
Celebrate Ada Lovelace Day with the Fleet! Join us for a discussion around cyber security featuring a panel of four notable women in STEM.
This Annual event celebrates women in science and technology and has been a combined effort from local technology companies and the Fleet Science Center.
Each year a topic is chosen and together we form a stellar career panel made up of women working in the field. They share their career trajectory, talk about what it is like in the workforce and then the panelists take questions from our audience. This evening's focus will be on Cyber Security, and women who are working in this STEM related profession.
Our audience is primarily young women from the BE WiSE and SciTech programs along with SD STEM Ecosystem partners, various leadership networks and other partners focusing on women in STEM .
Who was Ada?:
Ada Lovelace often described as the "Enchantress of Numbers" was an English mathematician and writer, primarily known for her work on Charles Babbage's proposed mechanical general-purpose computer, the Analytical Engine. She was the first to recognize that the machine had applications beyond pure calculation, and to have published the first algorithm intended to be carried out by such a machine. As a result, she is often regarded as the first computer programmer.
Organizers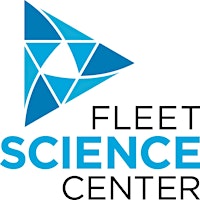 About the Organizers
"Realize a San Diego where everyone is connected to the power of science."  --Our Mission Statement   The Fleet Science Center features more than 100 interactive science exhibits, as well as major traveling exhibitions. Visitors can touch a tornado, create colored shadows, examine the vibration of guitar strings and get their hands on a variety of intriguing scientific phenomena.    The Fleet Science Center is also home to the world's first (and San Diego's only) IMAX Dome Theater, presenting the biggest films on the planet. Its unique configuration wraps the audience in images and provides the illusion of being suspended in space. The Eugene Heikoff and Marilyn Jacobs Heikoff Dome Theater takes audiences from outer space to under water and every place in between, and films are generally suitable for all ages. San Diego's only Giant Dome Theater also plays host to planetarium shows, including the monthly Sky Tonight show, which is led by an astronomer and followed by outdoor telescope viewing, courtesy of the San Diego Astronomy Association.   The Fleet Science Center is open 365 days a year, starting at 10 a.m.  We are located in beautiful Balboa Park, home to many of the city's museums, as well as beautiful gardens, intriguing architecture and picturesque fountains. Since our opening in 1973, the Fleet has been the best-attended museum in Balboa Park and a top attraction in San Diego. For more information, visit our website at www.fleetscience.org or call (619) 238-1233.   The Fleet Science Center offers: More than 100 interactive exhibits Studio X, where you can experiment, invent and create Kid City, an exhibition just for kids ages five and under Plus, Craveology Cafe and the North Star Science Store
Visited 16 times, 1 Visit today