Event Description
This is a hybrid event. The virtual component will be streamed live on WHOVA: https://whova.com/portal/registration/asc1_202110/
The SoCalBio Conference is an annual event organized by the Southern California Biomedical Council (SoCalBio). This conference showcases Southern California value-based bioscience innovations and explores efficient pathways to bring them to market. 
This year the conference will be offered as a hybrid event.
On October 20 and 21, the conference will showcase 26 biotech and MedTech companies looking for funding, partnerships, and other resources needed for their success. These presentations will be made virtually and streamed on the WHOVA platform.
DAY 1
October 20, 2021
Virtual. A Zoom link will be provided.
10:00 am Welcoming Remarks
10:10 am Acknowledgement of Sponsors and Innovation Catalysts
10:30 Keynote Presentation: Bioscience Investment and Exit Trends by Milo Bissin, Director, Silicon Valley Bank
Emerging Company Presentations
Therapeutic Biotech:
11:00  Azora Therapeutics (Therapies for serious autoinflammatory diseases)
11:15  Cytoimmune Therapeutics (A clinical-stage company developing immunotherapy products for cancer)
11:30  Xeno Biosciences (Microbiome therapeutic that mimics the positive effects of gastric bypass surgery for weight loss and T2 diabetes)
Medtech Solutions:
11:45  NexgenPort (Maximizing remote care in cancer patients using a smart, implantable chemo-port catheter)
12:00  Lowell Pharmaceuticals (Regional anti-coagulant for dialysis patients)
12:15  Perceptive Medical Inc. (Developing a closed-loop blood pressure management system for the OR and ICU to prevent dangerous hypotension events)
12:30 Break
Disinfection Platforms
1:00  Ondine Biomedical (Anti-microbial photo disinfection (aPDT) therapies)
1:15  SafetySpect (A sanitation inspection platform offering a menu of device-driven sanitation, inspection, and disinfection options and capabilities)
1:30  Swiftsure Innovations (A medical device company focused on preventing hospital-acquired infections in acute and critical care settings)
Imaging & Screening Devices
1:45  Kulia Labs, Inc. (Developing low-cost, single-use tethered cameras (EndoVu®) to screen for esophageal cancers)
2:00  PhenoVista Biosciences (Combines automated confocal imaging with scalable liquid handling and informatics to create and implement custom, high content imaging-based phenotypic assays)
2:15  Prescient Imaging (Point of care PET imaging)
2:30 Concluding Remarks and Day One Adjournment
DAY 2
October 21, 2021
Virtual. A Zoom link will be provided.
10:00 Welcoming Remarks
10:10 Acknowledgement of Sponsors and Innovation Catalysts
10:30 Keynote Presentation
Emerging Company Presentations
Therapeutic Biotech:
11:00  Celldim Therapeutics (Precise diagnosis of metastatic cancer)
11:15  InvVax (Based on technology discovered at UCLA, InvVax is utilizing a patented & novel platform to develop vaccines that will prevent pandemics)
11:30  Feldan Therapeutics (Proprietary, peptide-based, intracellular delivery technology: Feldan Shuttle)
Point of Care Diagnostics:
11:45  iFirstMedTech (Mobile diagnostics platform)
12:00  Pace Diagnostics, Inc. (POC diagnostics the company's ultrasensitive TB antigen rapid detection test)
12:15  Biology Works (A novel instrument-free, point-of-care molecular diagnostic test for SARS-CoV-2)
12:30  Glyconics (POC device for detecting blood glucose level non-invasively)
Bioelectric Medicine:
1:00  Liberate Medical (Respiratory diaphragm muscle stimulator for intubated patients)
1:15  Nervonik (Neuromodulation of intractable pain)
1:30  TBA
Digital Solutions:
1:45  Bioself Technology (Sensate: A mindfulness platform that tackles the mental health crisis)
2:00  nference (An artificial intelligence company focused on data harmonization & de-identification, and curation of structured and unstructured insights from over 10 million patients, 550 million patient EHR notes & billions of associated labs, vitals, images and clinico-molecular data)
2:15  TBA
2:30 Concluding Remarks and Day Two Adjournment
Day 3
SoCalBio VIP Dinner
October 22, 2021
All Dinner Attendees Have to Show Proof of COVID-19 VaccinationOr a Negative PCR Test Taken during the 72 Hours Prior to the Event
5:00 Registration
5:10 Cocktail Reception & Networking
6:10 Introductions and Welcoming Remarks by SoCalBio Executive Committee
6:15 Sponsor & Innovation Catalyst Acknowledgement
6:30 Dinner Starts
7:00 Keynote Presentations
7:45 SoCalBio Updates
8:00 Closing Remarks and Dinner Meeting Adjournment
Organizers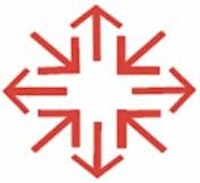 Southern California Biomedical Council
About the Organizers
The Southern California Biomedical Council is a nonprofit, member-supported trade association that supports and promotes biotech, Medtech, and digital health industries in the six counties that comprise the Greater Los Angeles region (Los Angeles, Orange, Ventura, Santa Barbara, Riverside, and San Bernardino). 
Visited 21 times, 1 Visit today