Event Description
Join 300+ of the medical device industry's leading senior marketing experts in this interactive, engaging, unique "TED-style" Summit
Join the medical device industry's leading marketing experts in this interactive, engaging "TED-style" Summit and advance your ENTIRE TEAM with 2 years worth of new digital marketing strategies and expertise in just 3 days!
JOIN THE DIGITAL HEALTH REVOLUTION
Join over 300+ senior marketing leadership pioneers looking to advance their marketing and engagement campaigns, and share their own personal stories on finding a successful long-term digital strategy in this unique, engaging "TED-style" Summit! MedDev 2022 is designed BY industry, FOR industry, providing a fun, highly interactive forum for 100s of creative minds, thinkers and digital marketers to share invaluable best practices, insights, tools and techniques for making the most of your marketing and sales campaigns.
INSPIRING KEYNOTES & 'TED-STYLE' SESSIONS
2022's awesome keynotes include leading marketing disruptors and innovators Neil Patel and Bryan Cramer. Our carefully curated 2022 speakers will inspire you and your team with their personal stories and visions for the future of marketing, sales, and business. In addition, MedDev 2022 will feature multiple fun and interactive breakout sessions from some of the biggest names and brightest minds in sales and marketing.
FREE ACCESS TO THE 2022 BIOPHARMA eMARKETING SUMMIT
This event is also co-located the 2022 BioPharma eMarketing Summit. They'll be applicable sessions to medical device you and your team will want to attend also. As you can't be in 2 places at once, it is highly recommended to have a team in attendance to cover the sessions available throughout both Summits
Organizers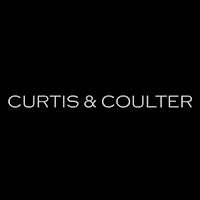 Curtis & Coulter
info@curtiscoulter.com
About the Organizers
We develop unique 'TED-styled' live storytelling experiences, digital lead generation, and bring your ideas to life through tailored events
Visited 79 times, 1 Visit today