Event Description
The 2020 IDEAS AI Conference will run as a free series of online webinars from Oct. 16 – 19, 2020.
2020 IDEAS Global AI Conference 
This conference will the 5th annual conference for IDEAS with concentration in Artificial Intelligence and data science. Due to the impact of COVID-19, the conference is scheduled from Oct. 16th to 19th, 2020 and will be completely online with free admission for early birds.
We are working with IDEAS chapters in Silicon Valley, Seattle, Los Angeles, New York, Boston, Dallas, Chicago in the U.S., Toronto in Canada and New Delhi in India, to invite speakers with expertise in Artificial Intelligence and data science to join our conference. We also welcome new friends to organize new chapter in your city to become part of our community.
Registrations for 2020 IDEAS Global AI Conference are now open. Enjoy the free online webinars at home!
Check out more details at  https://www.joinideas.org/ai2020/
Please follow IDEAS on our social media accounts to receive the latest conference update.
If you would like to learn more about the conference or partnership opportunities, contact us directly at conference@ideassn.org
——
Check out our previous packed out conferences: https://www.joinideas.org/.
Our goal is to create a data science learning platform to connect data science enthusiasts. The conference will demonstrate cutting-edge technology and feature a variety of data science experts covering topics including industry trends, data science applications, open-source software, machine learning, and many others. This conference is a must-attend event for anyone that is already in the field or just looking to expand their career network in the Data Science arena.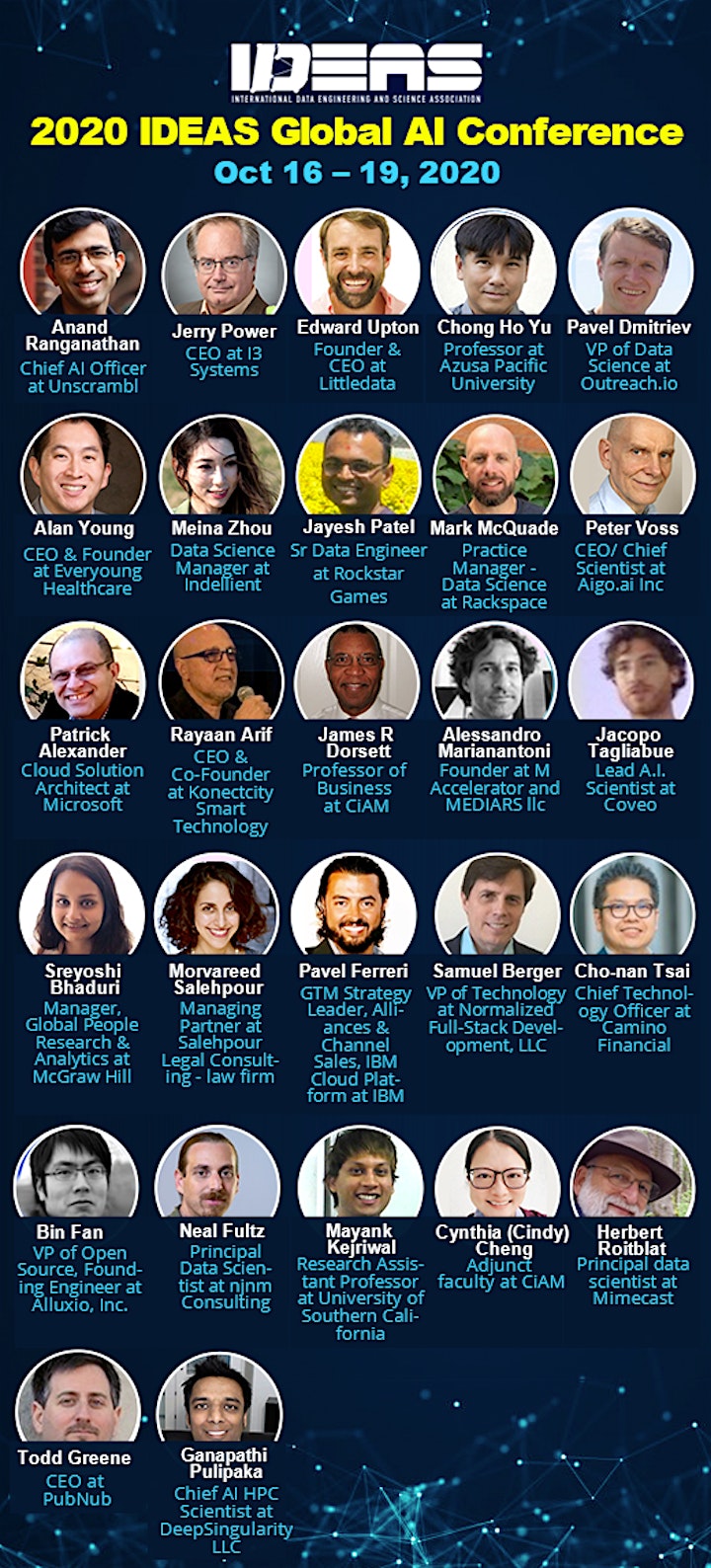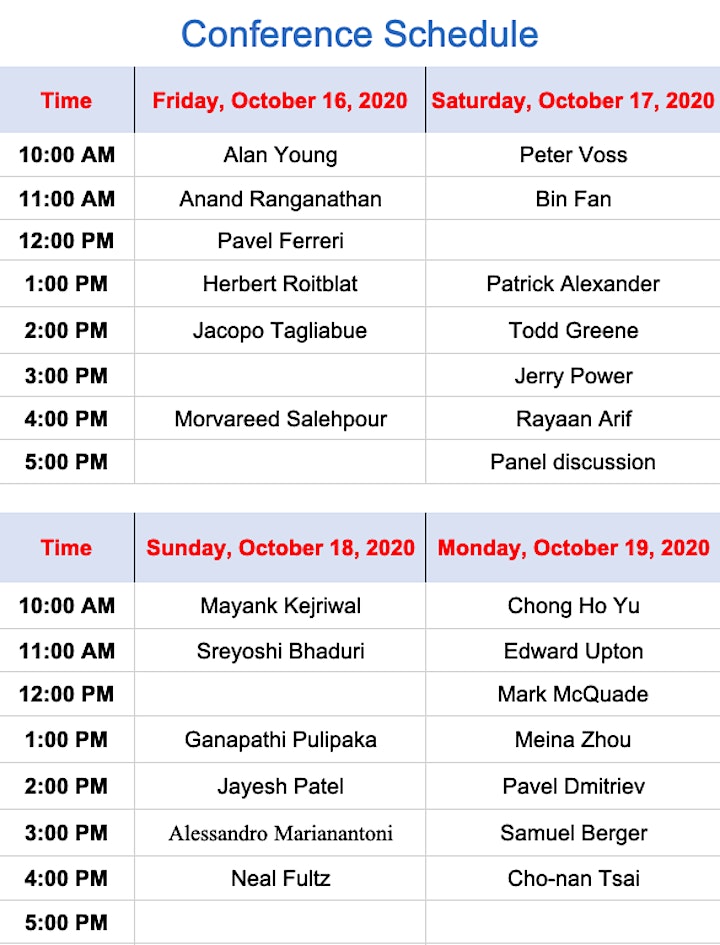 Organizers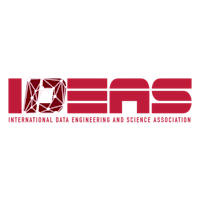 IDEAS - Int'l Data Engineering and Science Association
About the Organizers
We are building an AI and Data Science community by providing robust resources and connecting industry experts together with business leaders, professionals, and promising students. Our vision is to foster the AI and Data Science ecosystems and broaden the adoption of their underlying technologies, thus accelerating the innovations data can bring to society.   We're determined to connect and push forward the global AI and Data Science community through our national conferences, networking events,high-tech talent-training program, data science certification program and mentorship program. As in everything we do, we strive to act with honesty, openness, fairness and integrity. We will also emphasize training, embrace diversity and provide growth opportunities for our employees. 
Visited 41 times, 3 Visits today