Event Description
Join us at WIRED Retail to explore the evolving trends shaping the future of retail.
WIRED Retail will take place on October 12, as a two-episode virtual conference.
WIRED Retail will uncover the most exciting trends shaping the future of retail and e-commerce, and showcase the smart technologies successfully engaging the fast-evolving customer.
The programme covers the acceleration of e-commerce, the micro-retail revolution, smarter supply chains, post-COVID-19 consumer trends, sustainability, diversity and inclusion, and addresses the need for adaptability, resilience and the championing of the future retail workforce.
Speakers include:
Naz Kazazoglu, Business Designer (Technology), YOOX NET-A-PORTER
Carolina Arguelles Navas, Group Product Marketing Manager, Snap Inc
Shimona Mehta, Managing Director EMEA, Shopify
Andre Zhu, Senior Vice President of Global Affairs, Pinduoduo
Amanda Parkes, Chief Innovation Officer, Pangaia
Amanda Hesser, Founder and CEO, Food52
Sergei Goncharov, General Director, Pyaterochka
Jessica Couch, Co-Founder, Fayetteville Road
Brittany Hicks, Co-Founder, Fayetteville Road
View the agenda and speaker line-up on wired.uk/retail
Email the WIRED Events Team: wiredevents@condenast.co.uk
Subscribe for WIRED Events Updates:
Organizers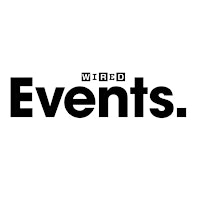 About the Organizers
WIRED events reinvigorate how businesses define their strategies in rapidly evolving industries.  By introducing them to the most compelling inventors and entrepreneurs who are changing the status quo, WIRED events challenge even the most innovative executive to think like a disruptor and empower them in future-proofing their businesses. For a full calendar of events, contact us at wiredevents@condenast.co.uk.
Visited 46 times, 1 Visit today