Event Description
Explore and map the future of health.
Returning in person for May 2022…WIRED Health!
We're delighted to announce that WIRED's flagship event, WIRED Health is returning on May 26, 2022 as an in person event in London.
WIRED Health highlights the most exciting, thought-provoking disruptors scientists and practitioners making a positive change in the way we provide and access health care.
The editorially curated, community-driven event gathers medical practitioners, health technologists, pharmaceutical leaders and entrepreneurs for a day of eye-opening, inspirational stories including a startup pitching stage and a test lab.
We have just released the agenda, you can view it here.
2022 guest speakers include:
Tara Donnelly, Director of Digital Care Models, Transformation Directorate, NHS England and NHS Improvement
Dr Romain Pizzi, Wildlife Vet
Dr Melanie Saville, Executive Director of Vaccine Research & Development, CEPI
Dr Tim Spector, Scientific Co-Founder, Zoe
Professor Tollulah Oni, Clinical Senior Research Associate at MRC Epidemiology Unit, University of Cambridge and Founder & Principal, Urban Better
Tony Fadell, Principal, Future Shape
Professor Pragya Agarwal, Behaviour and Data Scientist
Professor Karl Friston, Scientific Director: Wellcome Centre for Human Neuroimaging, Queen Square Institute of Neurology, UCL
Hugo Spiers, Professor of Cognitive Neuroscience, University College London
Christina Pagel, Professor of Operational Research, Director of the UCL Clinical Operational Research Unit, University College London
Ele Harwich, Head of Collaborations, NHS AI Lab
Tania Boler, Founder and CE, Elvie
Dr Alessandro Riccombeni, National Genomics Officer, Microsoft
Pamela Spence, Global Health Sciences and Wellness Industry Leader, EY
If you have any questions, please email us on: wiredevents@condenast.co.uk.
About WIRED Events
WIRED has built a reputation for creating world-renowned conferences that inspire, inform and challenge participants into action. With WIRED Smarter, we will continue our mission to deliver essential learnings, offer customer value and set our events apart from traditional conferences and exhibitions.
Email the WIRED Events Team: wiredevents@condenast.co.uk 
Subscribe for WIRED Events Updates:
Organizers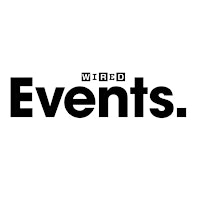 About the Organizers
WIRED events reinvigorate how businesses define their strategies in rapidly evolving industries.  By introducing them to the most compelling inventors and entrepreneurs who are changing the status quo, WIRED events challenge even the most innovative executive to think like a disruptor and empower them in future-proofing their businesses. For a full calendar of events, contact us at wiredevents@condenast.co.uk.
Visited 32 times, 1 Visit today