Event Description
Welcome to the Future of Health
WIRED Health will return to London in 2021 to map the future of health, digital health and healthcare. Celebrating the thought-provoking disruptors, scientists and practitioners who are paving new paths in patient care, this event connects professionals with innovative brands and startups to provide the right inspiration and context for implementing change.
Each year since its launch in 2012, WIRED Health attracts hundreds of healthcare, pharmaceutical, researchers, technologists and influencers. With big ideas on the Keynote stage and intimate fireside chats on the Access stage, this health community event provides a well-rounded overview of where the health industry is moving towards and highlights some of the most exciting startups and scaleups offering new technology making shift possible.
We will shortly start planning our agenda for WIRED Health 2021.
Visit http://wired.uk/health-event for more details.

Email the WIRED Events Team:
wiredevents@condenast.co.uk
Or call Kim Vigilia at +44 (0)20 7152 3698.
All purchased tickets include a one-year subscription to WIRED magazine with free access to digital editions. Your subscription will start from when the event ticket is purchased and Condé Nast will contact you directly to set this up.
Organizers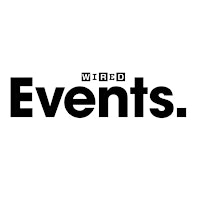 About the Organizers
WIRED events reinvigorate how businesses define their strategies in rapidly evolving industries.  By introducing them to the most compelling inventors and entrepreneurs who are changing the status quo, WIRED events challenge even the most innovative executive to think like a disruptor and empower them in future-proofing their businesses. For a full calendar of events, contact us at wiredevents@condenast.co.uk.
Visited 28 times, 1 Visit today