Event Description
WIRED Beauty explores the trends, innovations and technologies behind some of the most fascinating disruptors in the beauty industry.
WIRED Beauty explores the future of beauty business
With research and science at the centre of the beauty industry, it's no surprise that many of the most inventive and eye catching trends have been inspired by an innovative beauty product. New for 2021, the 90-minute WIRED Beauty episode examines five exciting business trends, technologies and individuals paving the way for the future of beauty.
Join us for this live and inspirational broadcast, editorially curated by WIRED, and part of WIRED's virtual events series.
WIRED Beauty is virtually co-located with WIRED Luxury.
We will shortly share the agenda for WIRED Beauty 2021.
Visit http://wired.uk/beauty for more details.
Upgrade your pass for a year-long dose of the future.
The "All Access Pass" license include a one-year subscription to WIRED UK (at a discounted rate of £19). Your subscription will start from when the event ticket is purchased and Condé Nast will contact you directly to set this up.
Email the WIRED Events Team: wiredevents@condenast.co.uk
Or, call Kim Vigilia at +020 7152 3698. 
Subscribe for WIRED Events Updates:
Organizers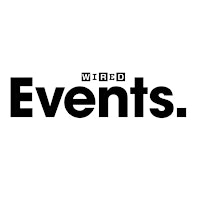 About the Organizers
WIRED events reinvigorate how businesses define their strategies in rapidly evolving industries.  By introducing them to the most compelling inventors and entrepreneurs who are changing the status quo, WIRED events challenge even the most innovative executive to think like a disruptor and empower them in future-proofing their businesses. For a full calendar of events, contact us at wiredevents@condenast.co.uk.
Visited 56 times, 1 Visit today