Event Description
UXPA UK – World Usability Day 2021: Design of our Online World
Join UXPA-UK and colleagues all over the world as we celebrate World Usability Day 2021.
Since early 2020, instead of being a 'nice to have', online services for productivity, retail, healthcare, hospitality, and entertainment became essential for many. We shared more information about our work and personal lives than we expected. Colleagues joined us at home by Zoom, we ordered more take-aways using an app, checked-in at the pub for a pint and Netflix found plenty of things we 'might like'.
The theme for World Usability Day seeks to explore how we adapted to this and how it was all made possible.
How did our behaviour change and how much was our collective mental health considered?
Were we comfortable giving so much information away and what are the ethical considerations?
Is Artificial Intelligence truly a help or hindrance?
How can we make sure services are accessible and inclusive?
Our four panelists with backgrounds in Healthcare, Artificial Intelligence and Inclusion will introduce themselves and their work and then we invite you, our audience, to participate in an online discussion and debate.
Schedule
All times are London, GMT. Timezone converter.
18:30 – 18:45 UXPA-UK Intro
18:45 – 19:30 Panel Disucssion: Design of our Online World: Trust, Ethics and Integrity
19:40 – 20:00 General Q&A and discussion
Panellists
Adi Latiff, Consultant at AbilityNet
Henny Swan, Director at TetraLogical
Simon Pullman-Jones, Head of UX at NHS C19 App
Laura Musgrave, User Researcher at Spark
Logistics
Remote via Zoom.
Zoom details will be emailed ahead of the event.
This event will not be recorded
This event is in British and American English.
Timings are approximate.
If you have any questions about the event, please contact events@uxpa-uk.org or lina@uxpa-uk.org.
As always, we couldn't do what we do without the help of the UXPA UK committee members and our event volunteers. If you want to volunteer at our events, contact our events team on events@uxpa-uk.org.
Organizers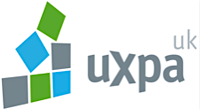 About the Organizers
The UK Chapter of the User Experience Professionals' Association (UXPA) is a not-for-profit organisation run exclusively by volunteers. We are affiliated with the International UXPA.   We bring together UK professionals who share a vision of creating compelling technology that meets users' needs, desires and abilities. These professionals come from a broad family of disciplines such as user-centred design, research, and human factors.   Through our events and other work, we:   - Provide UX practitioners with opportunities for learning and professional growth- Champion the benefits of user-centred design techniques and approaches   Our Chapter is governed by some policies and bylaws of UXPA International, but has enough freedom to define many of its processes and policies. All of our bylaws are described in our Constitution, which was ratified in July 2013.   As a volunteer organisation, we do our best to support the community. Participation from, and collaboration with, the community is crucial. 
Visited 15 times, 1 Visit today