Event Description
We're so excited to announce the relaunch of the UX Crunch, returning to the physical space with UX Crunch: UX Writing.
Words hold so much power, so it's important to understand how to best utilise them to your advantage when creating an impactful tone that's fitting for your audience and company. Writing consistently sharp and interesting copy to go alongside your product or service could be the key to success. By providing users with high quality and engaging content, you're helping solidify a relationship between your company and its target audience- if the product and content is exactly what they're looking for, they should have no reason to look elsewhere!
Users' trust can be difficult to attain and even more difficult to keep a hold of, so it's crucial to understand how disengaging content and errors negatively impact their opinion of your business. When paired with the knowledge of design and development, content writing becomes a tool that can be used to influence and guide your users whilst helping them believe in your product.
We can't wait to finally reunite with you all and really deep dive into the do's and don'ts of UX Writing. We'll be joined by some fantastic speakers who'll be shining a light on their experiences within the UX writing space and ways of measuring the impact of your content. We can't thank you enough for the continued support given to us in the virtual space and hope to see you all on our big return!
Don't miss out on the chance to get your ticket now, just for £15 each before they're gone!
IMPORTANT: In order to ensure the safety of all of our attendees and staff members, we are now requesting that you bring proof of double vaccination OR a negative lateral flow Covid test taken within 24 hours to the event.
Speakers:
Natalie Lewendon – Content Designer, Nationwide Building Society
Natalie works for the UK's largest building society, using words to create online experiences that are simple, clear and easy to use. She does this because she believes in the power of design to challenge existing paradigms and structures – for example, by opening products, services and information up to make them more accessible.
Talk: I'm normal – what about you?
Pushed for time and under pressure to ship, teams who design for the average user are often designing for… no-one at all. Join content designer Natalie Lewendon to explore who and what normal is, and what it means to design for normal people in a world that is anything but.
Matt McCrory – UX Writer/Designer, Facebook Reality Labs
Matt McCrory is a Content and Product Designer based in London.He started a UX Writing team from scratch while working at Dext, and now designs content for virtual reality experiences at Facebook.
Talk: Landing your first UX Writing role
Jake Kraweckyj, Content Designer, Sage
In Manchester, England, people spend a lot of time indoors. I was one of them. One of my favourite ways to avoid the awful weather was by writing short stories. Creating great ideas out of nothing. Packing as much meaning into as few words as I could. But like most imaginative kids, I only realised I could do it for a living when I was much older. That led me to study English Literature and Creative Writing at Aberystwyth University, Wales. After honing my skills there, I took a copywriting placement soon after I graduated. I'm now into UX writing in a serious way but I still find time to write stories out of thin air. Ask me about it sometime.
Talk: Wrong first time
We all know good content when we see it. We all know our users and their needs. And we all know that our content will hit the mark in testing, every time… right? In this presentation Jake Kraweckyj will explore the experience of writing content that fails the first time around. He'll examine the questions we ask our users (and ourselves) in testing, and pick out lessons for future sessions, projects, and beyond.
Organizers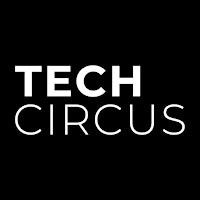 About the Organizers
Tech Circus is an independent company that produces educational events for the community of digital design, product & UX. We collaborate with global clients, agencies and organisations to bring together the leading experts in the digital market. We use these connections to guarantee high-quality educational events, networking and training for professional growth. Over 6000 enthusiasts a year check out our meetups alone. Founded in 2015, our flagship meetup 'The UX Crunch' has quickly grown to become one of Europe's leading UX events. Often hosted in collaboration with pre-eminent companies across the UK and Europe, it helps to deliver key insights and takehomes about a variety of topics and areas within user experience, product and design. Our events are strictly 'learning and education' focused, with no hidden agendas or sales pitches. Our conferences provide an even bigger platform for industry leaders to share ideas and collaborate with the digital network. To partner these events, we also deliver specialist workshops that provide more hands-on skill training. To find out more about these events, visit: http://techcircusevents.eventbrite.com The mission is to provide all digital practitioners with the services to grow their networks, skills and careers; thus enabling the training which can change the digital landscape around us for the better. https://www.techcircus.io Facebook.com/techcircus Instagram.com/TechCircus_ @TechCircus_ @UXlivelondon @FDSUMMIT linkedin.com/techcircus
Visited 17 times, 1 Visit today