Event Description
This two-day Royal Society conference will bring together key stakeholders from across the building sector to highlight opportunities.
This Royal Society meeting will gather key stakeholders across the construction, energy, and materials sectors to discuss the technical, supply chain, regulation, and economic issues and interventions required to achieve net-zero targets for buildings by 2050.
Speakers will examine how the industry is functioning, explore systems-based approaches to building sustainability and highlight existing and emerging solutions within New Build and Retrofit., and examine the path to unlocking building sustainability in the UK.
About the conference series

This scientific meeting is part of the Royal Society's Transforming our Future conference series generously supported by AstraZeneca. These meetings are unique, high-level events that address the scientific and technical challenges of the next decade. Each conference features cutting edge science from industry and academia and brings together leading experts from the scientific community, including regulatory, charity and funding bodies.
Organizers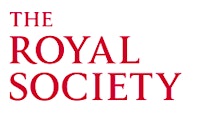 About the Organizers
The Royal Society is a Fellowship of the world's most eminent scientists and is the oldest scientific academy in continuous existence.
Visited 47 times, 1 Visit today