Event Description
RISE – Developing Leaders For A Changing World
What makes a good leader? And how can you become one?
During this event, we bring together top leaders from all sectors to share their experiences and top tips. You will have the opportunity to ask questions after the keynotes, as well as taking part in immersive breakout sessions on themes including career progression, hidden disabilities and remote working.
Leave inspired and empowered with a portfolio of tools to help you:
Navigate change
Motivate all personality types
Accelerate your professional development
The conference will also feature a panel discussion from past winners of the JCI UK Ten Outstanding Young Persons Awards.
More information on speakers to follow.
Register your interest today!
Please email Training Director Bianca Boyce at bianca.boyce@jciuk.org.uk if you require further information.
JCI UK is part of a global volunteer-led network of 170,000 young professionals and entrepreneurs in 100+ countries. We offer world-class training and development at accessible prices in line with our aim of Developing Leaders for a Changing World.
Organizers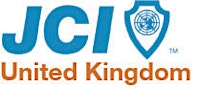 JCI (Junior Chamber International) United Kingdom
About the Organizers
Junior Chamber International (JCI) is a global network for young people in their 20s and 30s. We are present in more than 100 countries and have almost 200,000 members across the world. Meeting on a regular basis for fun and friendship, we run many inspiring events and projects with our members. Check out our website for more information and events!
Visited 37 times, 1 Visit today