Event Description
Robbie Shilliam joins us to talk about black British history, the rise and fall of the welfare state and Britain's present political crisis
Black History Month Lecture

Robbie Shilliam is Professor of Political Science at Johns Hopkins University. He has published widely on the history of race, eugenics, neoliberalism and empire. His recent book, 'Race and the Undeserving Poor' is a bold account of the ways that race has limited access to welfare and citizenship in Britain and its empire from the abolition of slavery to Brexit. He joins us in discussion with Sam Wetherell to talk about black British history, the rise and fall of the welfare state and Britain's present political crisis.
* * * * * * * * * * * * * * * * * * * * * * * *
Please ensure you use the correct email address as this is where details of the online event will be sent.If you do not provide the correct address, you will not receive the acknowledgement email or ticket.
Organizers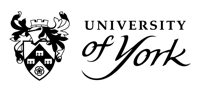 About the Organizers
Every term, the University organises free open lectures on a wide variety of topics and aimed at a general audience.   We distribute information on upcoming lectures to interested members of the public at the start of each academic term (October, January and April). If you would like to receive a free copy of this leaflet either by email or by post, please join our mailing list.  Updated lecture details are also available on our web pages. As they are updated frequently, they may publicise lectures which we were unable to include in the leaflet. If you have an accessibility need, please contact us at open-lectures@york.ac.uk or call us on 01904 324466, and we will make every effort to accommodate you. The majority of lectures are held on the University campus. There is a regular bus service and the campus is easily accessible by bicycle. Car parking is available in the Pay & Display car parks, which are free of charge after 6pm. More information on reaching the University together with maps and additional parking information can be found on our Information for Visitors webpages.
Visited 21 times, 1 Visit today