Event Description
How you can relaunch roadmapping in your organization and make it work
Roadmaps get the blame for over-promising and either delivering late or delivering underwhelming results (or both). In this hands-on masterclass, legendary product leader Bruce McCarthy walks you through his process for building a product roadmap, by establishing your product's vision and aligning on your product themes, and prioritising your roadmap with business objectives, gaining buy-in across stakeholders, and maximising your team's impact.
In this Business of Software Online Masterclass based on his best-selling book "Product Roadmaps Relaunched: Setting Product Direction While Embracing Uncertainty", Bruce McCarthy will teach you how to build a product roadmap that works for you and how you can relaunch roadmapping in your organisation.
You'll take away a roadmap for a fictitious product, new skills and frameworks to help you make your roadmap work for you in your organisation, a set of reusable templates for roadmapping, new connections, and confidence in your roadmap-building abilities.
The Masterclass is limited to just 12 attendees, to ensure attendees get maximum value.
You Will Learn
How to build a roadmap that works for you
How to spot the trouble spots in your current roadmap
How to create a product vision
How to align on your product themes
How to prioritise the items on your roadmap in line with your business objectives
How to communicate your roadmap to key stakeholders across your business
How to visualise your roadmap
How to rally your organisation around your roadmap
Dates & Times
This BoS Masterclass will take place over four 2-hour sessions in the same week. You will also be set 1 hour of work to be completed before the first session.
Session 1: 7am-9am PT / 10am-12pm ET / 2pm-4pm GMT, Monday 26th October
Session 2: 7am-9am PT / 10am-12pm ET / 2pm-4pm GMT, Tuesday 27th October
Session 3: 7am-9am PT / 10am-12pm ET / 2pm-4pm GMT, Wednesday 28th October
Session 4: 7am-9am PT / 10am-12pm ET / 2pm-4pm GMT, Thursday 29th October
Organizers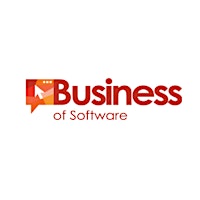 About the Organizers
Events worth attending - We run conferences for people who build & invest in great SaaS and Software companies. BoS is a unique conference in which Software Business entrepreneurs and business leaders learn and share experiences with their peers to make their businesses even better..
Visited 80 times, 1 Visit today