Event Description
NDC London 2022 is a 5-day event for Software Developers, 24-28 January at the Queen Elizabeth II Centre, Westminster.
The conference will feature 5 tracks covering topics such as:
.NET – Agile – C++ – Cloud – Database – Design – DevOps – Embedded – Front-End Framework – Fun – Functional Programming – Gadgets – Internet of Things – JavaScript – Microsoft – Mobile – People – Programming Languages – Security – Techniques – Testing – Tools – UX – Web and more.
Organizers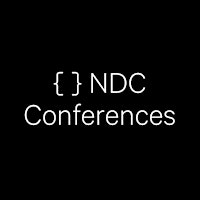 About the Organizers
NDC is one of the world's largest independent conference for software developers currently running in London, Minnesota, Copenhagen, Sydney and Oslo. Check out the websites for more information www.ndcconferences.com for more info.
Visited 71 times, 1 Visit today