Event Description
This is a conference for everyone interested in changing the business of law, through people, process and technology.
**Due to COVID-19 this event has been postponed until October 2021. The exact dates will be confirmed soon.
Please be aware that all tickets purchased for the 2020 event will be carried forward to the 2021 event**
Welcome to the inaugural Legal Innovators event in London, United Kingdom.
It's a conference for everyone interested in technology, innovation and the business of law – created by Artificial Lawyer and organised by Cosmonauts.
Legal Innovators is for learning, sharing and networking.
It's for everyone who wants to learn about this increasingly important subject area that is steadily reshaping the legal market. Whether you are a Managing Partner of a law firm, a General Counsel inside a company, a professional focused on technology and legal services delivery, or a young lawyer, there is something for you at Legal Inovators.
Legal Innovators is for everyone who wants to learn, to share, and meet their peers. It's for people just starting to explore this area, as well as for those who are already very experienced but want to know what is now 'market standard' in this rapidly changing field.
Some of the topics that will be explored on the day by our fantastic group of experts include:
– Driving change inside the law firm – where is the pressure coming from to change, how do you decide what to do, how does economics play a part in those decisions? E.g. how do you get partners to actually use AI tech tools when there can be an economic barrier?
– Disaggregating The Law – getting the right people and tech to do the right things, which delivers value for the clients and a good profit for the firm. Looking at process teams, ALSPs, the Big Four, and new business models. This connects to bulk review tasks especially.
– Scaling Automation – at present most automation, of work processes via no code platforms, or doc automation, or expert Q&A systems, or language generating systems, is very sporadic, limited and there is no real overall strategy. How can we improve this? It's not the tech…it's a management and cultural problem.
…and many others
On the day you will hear from an array of great speakers, ranging from people at major law firms, to regional and boutique firms as well, to General Counsel, and as you would expect, experts from some of the world's leading legal tech companies.
For Speaking, Exhibiting or Sponsorship opportunities contact George on george@cosmonauts.biz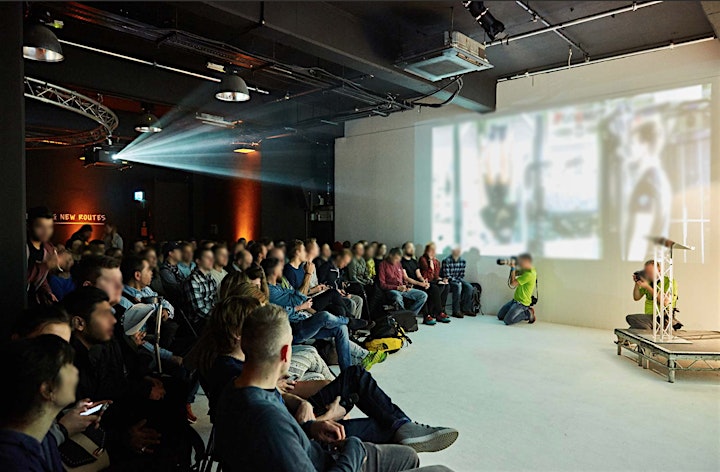 Organizers

About the Organizers
Cosmonauts Ltd. is a London based B2B Business Development Advisory & Events company. LinkedIn: https://t.co/i0OenL0U2m
Visited 199 times, 1 Visit today