Event Description
We are so excited to announce the launch of our next amazing event —HR & Recruitment in IT Global Summit'21 by Geekle!
We've called out top HR and Recruitment professionals who are ready to share their cases and experience, discuss the latest trends, as well as strategies that are already shaping the new future of HR.
This event is about:
Art of Onboarding and Offboarding
HR in Start-ups
Digital Transformation Сases
Remote HR Success Stories
Professional Development 2021
Talent Acquisition and Retention
Employer Branding Challenges
What's waiting for you:
2 days of IT HR & Recruitment Talks for all levels of expertise.
5000+ Attendees expected.
36+ Speakers.
Q&A Panels & Discussions with top experts.
Workshops with leading professionals.
Slack channel with speakers and mentors.
Register now, to hear about the best use cases!
Learn the latest trends and strategies from top IT HR & Recruitment experts.
Tickets for both days are available as well as 1 day tickets, so don't miss your chance to gain new experience!
Get your FREE access to 3 topics in each day — just register and start your career now!
Organizers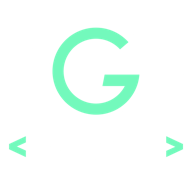 Geekle.us
910 Foulk Road, Suite 201 - Wilmington, DE - 19803, USA
info@geekle.us
16505342075
About the Organizers
Tech community-making framework.
Visited 117 times, 1 Visit today