Event Description
How the verdict in Greg Kelly trial affects the future of Nissan, the Alliance, and doing global business in Japan
A conversation with authors Hans Greimel and William Sposato
Greimel and Sposato's critically acclaimed book, Collision Course: Carlos Ghosn and the Culture Wars that Upended an Auto Empire, is the gripping narrative of Ghosn's rise to become one of the most successful and admired executives in the world, his shocking and sudden arrest and imprisonment, and his unlikely, incredible escape from Japan.
A Japanese court has just handed down a verdict in the trial of Ghosn's right-hand man, Greg Kelly. This verdict is serving as a proxy for Ghosn, who having escaped the country to Lebanon, has avoided trial. The verdict has far-reaching implications for Nissan and its alliance with Renault, for expatriate executives, and for Japan as a whole.
On 9 March, authors Hans Greimel and William Sposato will join their editor, HBR's Scott Berinato, to discuss the verdict and what it means. They'll also update the Ghosn story with new information and revisit some of the dramatic moments from the book with new insight on those incidents based on trial testimony. Finally, they'll look forward to what's next for Ghosn, Nissan, Renault, and Japan.
We hope you can join us!
Hans Greimel is an award-winning American business journalist based in Tokyo, where he serves as Asia Editor for Automotive News, overseeing coverage from Japan, China, and South Korea. He has been writing about Nissan and the alliance for more than a decade and has interviewed Carlos Ghosn multiple times, including a one-on-one interview after Ghosn's arrest. William Sposato is a Tokyo-based correspondent and consultant active in Japan for more than twenty years, with senior roles at Reuters and the Wall Street Journal.
Register to confirm your place. You will receive the online link to the event in your confirmation email.
The event is free to HBR subscribers and followers. Click here to learn more about HBR and how to subscribe.
UK residents can also purchase a copy of Collision Course at the discounted price of £18.00 by choosing the webinar + book ticket option.
Organizers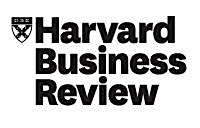 About the Organizers
Harvard Business Review is the leading destination for smart management thinking. Through its flagship magazine, books, and digital content and tools published on HBR.org, Harvard Business Review aims to provide professionals around the world with rigorous insights and best practices to help lead themselves and their organizations more effectively and to make a positive impact.
Visited 12 times, 1 Visit today