Event Description
Global Experience Summit (formerly UX LIVE/HX LIVE) is the worlds largest online event for experience (UX, CX & Product)
**ADDITIONAL TICKETS & TICKET TYPES CAN BE FOUND ON www.globalexperiencesummit.com **
The Global Experience Summit (by Tech Circus) is dedicated to showcasing practical, actionable insights that help elevate daily project work. Whether it's researching for or designing specific functions for your user; building the end-to-end service for your customer, or strategically marrying business and customer goals to deliver industry-leading products that actually work!
In addition to our established UX focus (UX LIVE), we're excited to introduce two new amazing virtual conferences; Customer Experience & Service Design (CX) LIVE & Product LIVE, where we'll build on our understanding of the 'human' of our experience design, from micro to macro, front to back.
The Global Experience Summit will continue to bring unrivalled variety and flexibility in the content that we deliver and your ability to view it. Hosted entirely via virtual webinar software, the Global Experience Summit will be divided into three two-day virtual conferences:
– UX LIVE (9th & 10th November)
– CX LIVE (12th & 13th November)
– Product LIVE (16th & 17th November)
Expand your knowledge beyond your own specialism. Whether you're working directly with your users or sit closer to the business; break down the barrier 'between' by exploring the human across this process! Jump in and out of any talk you want, join multiple days and 'create-your-own-agenda' by mapping out the content that best serves your personal skill development!
Networking is at the heart of every event we organise at Tech Circus, and that won't change with the move to virtual. Not only do our online events deliver top insight and content from industry leaders – but go far beyond what is often expected in terms of digital networking in order to ensure there is maximum interaction and engagement between attendees & speakers. We organize Zoom Breakout Rooms with our speakers, giving you the chance to meet and speak with Design Leaders face to face and ask any pressing questions you might have. There will also be Zoom Roulette (speed networking) and General Video & Chat Networking rooms, plus polling & live Q&As (where you can up-vote the more pertinent questions) embedded directly into the conference platform, making it a fun experience for your whole team!
Feel like you might not be able to commit to the whole thing? Don't worry! All of your sessions will be made available on demand for your exclusive access, so relax, take a break or network like it's going out of fashion and still catch up on the talks you missed afterwards!
Organizers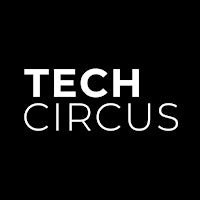 Tech Circus Meetups, Conferences & Workshops
About the Organizers
Tech Circus is an independent company that produces educational events for the community of digital design, product & UX.   We collaborate with global clients, agencies and organisations to bring together the leading experts in the digital market. We use these connections to guarantee high-quality educational events, networking and training for professional growth.   Over 6000 enthusiasts a year check out our meetups alone. Founded in 2015, our flagship meetup 'The UX Crunch' has quickly grown to become one of Europe's leading UX events. Often hosted in collaboration with pre-eminent companies across the UK and Europe, it helps to deliver key insights and takehomes about a variety of topics and areas within user experience, product and design. Our events are strictly 'learning and education' focused, with no hidden agendas or sales pitches.   Our conferences provide an even bigger platform for industry leaders to share ideas and collaborate with the digital network, such as in UX, FinTech Design and eCommerce. Speakers we gather for these conferences represent global brands at the top of their game; such as Adobe, BBC, British Gas, Google, Facebook, Uber, Netflix, Lloyds Bank, GoCompare, HSBC, TransferWise and many more.   To partner these events, we also deliver specialist workshops that provide more hands-on skill training. The mission is to provide all digital practitioners with the services to grow their networks, skills and careers; thus enabling the training which can change the digital landscape around us for the better. https://www.techcircus.io Facebook.com/techcircus Instagram.com/TechCircus_ @TechCircus_ @UXlivelondon @FDSUMMIT linkedin.com/techcircus
Visited 26 times, 1 Visit today