Event Description
The Global DeFi Conference 2022
Disclaimer, this is a paid event! Claim your ticket now:
https://globaldeficonference.com
The Global DeFi Conference is a virtual event and will take place from 27th-28th April 2020 with 80 of the world's leading DeFi innovators, building the future of decentralised finance.
Over two days, Tech Circus will explore the new technologies enabling the financial revolution to understand the philosophical and societal impact on the world around us!
Featuring industry-leading speakers like:
🗣 Michael Kong – CEO of Fantom
🗣 Lisa Loud – Founder of FluidFi
🗣 Vijay Krisnan – Director of Technology at Consensys
🗣 Fakhul Miah – CEO of Creda
🗣 Sarojini Mckenna – Co-founder of Alien Worlds
🗣 Maxim Galash – CEO of Coinchange
🗣 Vanessa Grellet – Head of Portfolio Growth Coinfund
This online event will be facilitated by our amazing platform with:
⭐️ Networking, tables, lounges & speed networking
⭐️ Instant on-demand content. Rewatch any talk directly after it has finished
⭐️ Sponsors expo hall, claim exclusive offers.
⭐️ Interactive stages, polls, Q&As & chat rooms.
⭐️ Members directory – set up meetings with anyone directly!
One of the distinct benefits of these online events is getting to mix with a global audience of speakers, sponsors, brands, businesses and attendees instantly!
Overall, The Global DeFi Conference will bring together the worlds of traditional and decentralised finance through Tech Circus' Fintech audience and connections in the Web 3.0 space to explore the future of DeFi.
There will be one-of-a-kind conversations and insights as-well-as inspiration from the people discovering the potential of the financial revolution.
Come along and listen to the industry elite, meet your next big investor, or make some friends for life!
Secure your seat now:
https://globaldeficonference.com
Organizers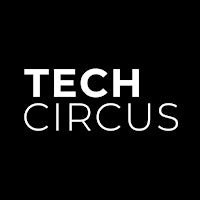 Tech Circus Meetups, Conferences & Workshops
About the Organizers
Tech Circus is an independent company that produces educational events for the community of digital design, product & UX.   We collaborate with global clients, agencies and organisations to bring together the leading experts in the digital market. We use these connections to guarantee high-quality educational events, networking and training for professional growth.   Over 6000 enthusiasts a year check out our meetups alone. Founded in 2015, our flagship meetup 'The UX Crunch' has quickly grown to become one of Europe's leading UX events. Often hosted in collaboration with pre-eminent companies across the UK and Europe, it helps to deliver key insights and takehomes about a variety of topics and areas within user experience, product and design. Our events are strictly 'learning and education' focused, with no hidden agendas or sales pitches.   Our conferences provide an even bigger platform for industry leaders to share ideas and collaborate with the digital network, such as in UX, FinTech Design and eCommerce. Speakers we gather for these conferences represent global brands at the top of their game; such as Adobe, BBC, British Gas, Google, Facebook, Uber, Netflix, Lloyds Bank, GoCompare, HSBC, TransferWise and many more.   To partner these events, we also deliver specialist workshops that provide more hands-on skill training. The mission is to provide all digital practitioners with the services to grow their networks, skills and careers; thus enabling the training which can change the digital landscape around us for the better. https://www.techcircus.io Facebook.com/techcircus Instagram.com/TechCircus_ @TechCircus_ @UXlivelondon @FDSUMMIT linkedin.com/techcircus
Visited 16 times, 1 Visit today