Event Description
Join paleontologist Dr David Hone as he reconstructs the life of these unusual semi-aquatic dinosaurs
The huge African carnivorous dinosaur Spinosaurus has long been a source of fascination for palaeontologists with its unusual combination of crocodile-like snout and bony sail along its back. Recently, new specimens have fuelled the discussion over the ecology of this unusual animal and it's less famous, but no less interesting British cousins including Baryonyx. So what were these animals up to, how did they live and what did they eat, could they swim and did they even fish?
This event is particularly suitable for ages 13+
By booking to attend events at the Royal Institution, you confirm that you have read and agree to the Ri's event terms and conditions.
Organizers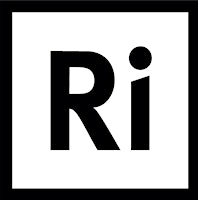 About the Organizers
The Royal Institution (Ri) is an independent charity dedicated to encouraging people to think more deeply about the wonders and applications of science. Anyone can become a member of the Ri. Become part of a community of like-minded individuals who share the Ri's mission and get discounts on a range of events and activities!
Visited 18 times, 1 Visit today