Event Description
Energy Futures Lab hosts a showcase of energy research at Imperial College London
Energy Futures Lab presents the 2021
Future Energy Festival
Every two years, Energy Futures Lab hosts a public showcase of energy research at Imperial College London. This year, for the first time, the event will take place online and in-person over two days. The Future Energy Festival will include talks, panel discussions and a keynote lecture by Professor Tim Green, Co-Director of Energy Futures Lab. We'll be announcing more details and the full programme of events over the coming weeks.
Get involved:
Lightning talks: We're looking for researchers from all departments at the College to give short, accessible talks on exciting areas of energy research. The presentations will be pre-recorded and broadcast over the two days of the Future Energy Festival. Presentations are limited to seven minutes and should be aimed at a non-specialist audience. Get in touch (energyfutureslab@imperial.ac.uk) if you'd like to give a talk!
Doctoral students, can you explain your PhD in 3 minutes? We're holding a one-off energy-themed Three Minute Thesis competition for doctoral students with great cash prizes on offer! Participants will have just 180 seconds and one slide to explain their research to a panel of judges. Think you can do it? Email us at energyfutureslab@imperial.ac.uk to sign up (places are limited).
Submit questions for our ED&I panel: We'll be hosting a session dedicated to Equality, Diversity and Inclusion in the energy sector, taking the form of a 'fireside chat' between energy sector professionals and a host. The session will centre around ED&I scenarios and questions submitted in advance by audience members, with the resulting discussion highlighting positive actions and potential solutions. If there is something you would like to propose for inclusion in the discussion, please submit it here (anonymously if you wish).
About Energy Futures Lab
Energy Futures Lab is one of seven Global Institutes at Imperial College London. The institute was established to address global energy challenges by identifying and leading new opportunities to serve industry, government and society at large through high quality research, evidence and advocacy for positive change. The institute aims to promote energy innovation and advance systemic solutions for a sustainable energy future by bringing together the science, engineering and policy expertise at Imperial and fostering collaboration with a wide variety of external partners.
Organizers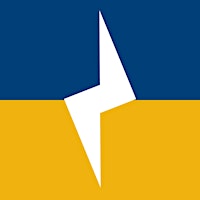 About the Organizers
Energy Futures Lab is the focal point for multi-disciplinary energy research across Imperial College London, coordinating research support, a distinguished education programme and an extensive network of energy researchers.
Visited 17 times, 1 Visit today