Event Description
The program, occurring monthly, functions within an office-hours structure, and will be open to all FinTech startups in the London ecosystem
If you are accepted to attend the event you will receive an email with time confirmations. This event will be virtual, using video conferencing for the meetings.
In order for your startup to be considered for mentorship you must submit an application using the following Google form: https://forms.gle/gZEQXmVdsdW1B1nU7
You do not need to purchase tickets for this event, tickets are by filling out the Google Form.
This months program welcomes all FinTech start-ups to receive feedback from our mentors. Our guest mentors include individuals from around the FinTech community and have expertise in marketing, legal, business development and other fields to accelerate your startup's growth.
Anastasiya Kizima – Barclays
Nic Lenz
Nigel Brahams
Sachin Jogia
Sarah Ghosh
Tanja Gihr – Barclays
Organizers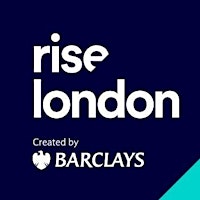 About the Organizers
Rise is a global community of start-ups and corporates creating the future of commerce and fintech by helping start-ups and entrepreneurs connect, co-create, and scale innovation. Created by Barclays, we listen, nurture and oxygenate through our international network of Rise hubs. Rise also houses a world-class event space and is home to the London cohort of the Barclays Accelerator, powered by Techstars.
Visited 45 times, 2 Visits today