Event Description
In conversation with Oleg Giberstein, Co-founder of Coinrule (YC spring 2021) and Eduard Steimle, Senior Associate & Fintech Lead at Seedrs.
Join our panel to discuss and explain the whole process of crowdfunding.
Eduard's professional background is made by a healthy mixture of finance and startup building expertise. After co-founding his first venture while he was at university (BA in Business Administration and MSc in Investment Management), Eduard went on to join an early-stage Fintech startup as their head of growth.
After gaining experience on the startup side, he decided to switch to the investment side of the ecosystem by joining Seedrs. At Seedrs, Eduard is in charge of sourcing Fintech startups and helping them raise funds through the Seedrs' platform.
Eduard has been an advocate for London Tech Advocates since 2018 as well as a startup advisor, currently helping startups in various industries. He is also an active angel investor and has launched his own Angel Syndicate in January 2020 called 6NINE26.
Oleg studied Politics and International relations (BA and MPhil) in London and Oxford and subsequently worked in Banking and Risk roles at Citigroup London for a number of years. In his last role at Citi, Oleg was Chief of Staff to Citi's Global Public Sector Portfolio Head.
Oleg left Banking to build his previous startup, Guidelighter. Oleg organises Enterprise Ethereum Alliance meet-ups in London, was a Research Analyst for a number of Crypto publications and advises Blockchain projects. Together with Gabriele Musella, he launched Coinrule in 2018.
Organizers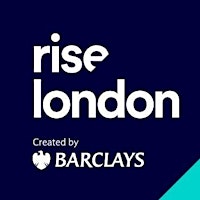 About the Organizers
Rise is a global community of start-ups and corporates creating the future of commerce and fintech by helping start-ups and entrepreneurs connect, co-create, and scale innovation. Created by Barclays, we listen, nurture and oxygenate through our international network of Rise hubs. Rise also houses a world-class event space and is home to the London cohort of the Barclays Accelerator, powered by Techstars.
Visited 10 times, 1 Visit today