Event Description
Commercialising Deep-Tech For Competitive Advantage
As advanced economies undergo accelerating recovery from the Covid pandemic, new opportunities are opening rapidly for early-stage ventures, private investors, and corporations to achieve dramatic competitive shifts by commercialising transformational digital products enabled by deep-tech.
With an international ecosystem of more than 300 partners from industry, venture capital and universities, EIT Digital is Europe's leading organisational platform for venture creation and growth within the digital sector. We bring together public money, private investment, and innovation-driven corporations to identify and bring to market the most ground-breaking products at speed for competitive advantage and investor return.
This online event will showcase transformational products coming to market in 2022 and bring together entrepreneurs, investors, and corporate innovation experts to shine a bright light on Commercialising Deep-Tech for Competitive Advantage within the rich arena of opportunity after Covid.
Join us from 11:00 to 12:30 GMT on Wednesday, 8 December for a stimulating, informative and fast-paced on-line event.
Organizers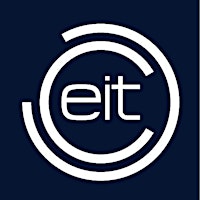 About the Organizers
EIT Digital is a leading European open innovation organisation. EIT Digital invests in strategic areas to accelerate the market uptake of research-based digital technologies and to bring entrepreneurial talent and leadership to Europe. Our innovatio...
Visited 12 times, 1 Visit today