Event Description
Disruptive Innovation Summit (Health and BioTech)
Summary: Annual Healthcare Innovation Conference, hosted virtually, followed with Onsite VIP Reception at premiere venue minute from Bryant Park in Manhattan – NYC, to enables Global Fortune 500 and Growth Startup to demo their emerging tech innovation, explore potential go-to-market partnership, funding or acquisition.
Industry/Space: Health-Tech, BioTech, Mobile and Wearable Devices, Tele-Medicine, Pharmaceutical, Genome, Covid-19, DNA, Wellness, Pets, etc.
Impact: The Focus is on Emerging Tech that can be applied to solve the most pressing challenges across large healthcare industries (i.e., Healthcare, Medicine, Drugs, Diagnostics, EMR, Tele-Health, Artificial Intelligence, Blockchain, Quantum Computing, Voice Search, Robotics, New Material and 4D Printing, etc..).
Audience: We expect over 1,000 decision makers, comprised of Startup Founders across stages from Pre-Seed to Unicorns and Post IPO, Fortune 500 Companies Executive, Scientists, Serial Entrepreneurs, and HNWI investors, CVC, FO, VC and PE with over $200 Billion Funds.
Speakers: Fortune 500 executives, Growth Stage Startup founders, Venture Capital partners and prominent Faculty members from top institution from across the US.
Agenda (Virtual): The Conference is organized into multi-tracks, including thought leadership, discussion, startup pitch, virtual networking, startup demo with breakout session:
Part I: Morning Session
8am: Digital Health
9am: Tele-Medicine
10am: Data Collection, Protection and Portability
11am: 10 Startup Pitch for Funding (Pre-Seed to Series B)
11:30am: 10 Startup Pitch for GTM (Series A to Series C)
——Virtual Networking and Startup Demo——–
Part II: Afternoon Session
12:30pm: Preventive Diagnostics and Precision Medicine
1:15pm: Wearable and Medical Devices
2pm: Nano-Medicine, Genome Sequencing and New Material
2:45pm: Pets Health and Wellness
3:30pm: 10 Startup Pitch for Funding (Pre-Seed to Series B)
4pm: 10 Startup Pitch for GTM (Series A to Series C)
Demo and Networking Access: 9am to 5pm – 100 Startup Virtual Demo with breakout session and Interactive Networking for all guests with paid ticket.
Online Access: detailed check-in instruction with link will be emailed 3 days prior to the event starting date (Platform similar to Techcrunch Disrupt 2021)
Members Interaction: View speakers by session and interact prior to the event here: OneTraction.vc / Member Site
—————————————————————————–
Past Event Video: Click here
Organizers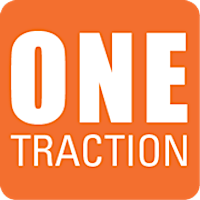 About the Organizers
OneTraction Ventures: We sponsored 100+ Global Events with leading Corporations, Universities, Venture Capital and Law Firm. Our conferences enable Fortune 500 corporate ventures and innovation center executives to meet and gather insights from tier one local venture capital, emerging tech growth startup, top investors and thought leaders. Where startup explore executing go-to-market with industry leaders with a combined revenue of $1+ Trillion in sales, and 1+ Billion in potential customers along investors with $200+ Billion in investment funds. All our upcoming events are exclusive for our ecosystem members and portfolio companies (you must sign up to view detailed agenda, speakers and register). All Tickets sales are non-refundable, but transferable on case by case, if last minute venue partner change in capacity or policies , will reschedule and inform all guests with no additional cost, so you can use same initial paid ticket.            
Visited 27 times, 1 Visit today