Event Description
Largest DevOps Event of the Year!
Thousands of participants and top speakers from world-leading companies!
Offline events are gone for some time, but the tech world doesn't slow down. The DevOps community needs the platform to share the latest updates and use cases to improve coding skills and get architectural insights. We aim to provide an online event for DevOps geeks from all over the world to share what's new in the domain.
Geekle has the unique experience to gather huge tech summits with 11'000+ attendees with 95% of free users registered in other tech domains. Now we hope to make something the world has never seen before for the DevOps Community.
What's waiting for you:
2 tracks: Junior Free & Senior
24 hours of NonStop talks from TopNotch Speakers
40+ speakers from Top Companies from all over the globe
Tons of cases
50+ tech talks
Q&A sessions and panel discussions
15,000+ attendees expected
Killer content from DevOps Experts
No pre-recorded talks, only live performances.
Don't miss your chance to immerse yourself into 24 hours of non-stop tech talks. Learn the best DevOps Practices and get invaluable experience without leaving your home.
Senior Track tickets will be available very soon, so stay tuned!
Organizers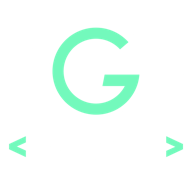 Geekle.us
910 Foulk Road, Suite 201 - Wilmington, DE - 19803, USA
info@geekle.us
16505342075
About the Organizers
Tech community-making framework.
Visited 157 times, 1 Visit today