Event Description
Exploring Data Science in Manufacturing, Retail & CPG
In the fast-paced world of the enterprise, artificial intelligence and machine learning are critical to staying ahead of the competition. How can you get the most out of your data? Learn the innovative approaches the world's leading companies are taking to solve today's key challenges in technology and finance sectors.
About
Data Points is a summit series around Data Science, Artificial Intelligence, and Machine Learning in enterprise applications. Join other senior practitioners and executives for immersive talks on use cases, trends, and the technical infrastructure powering the most sophisticated data practices. Learn from leaders in data who have implemented data practices at scale in a series of interactive presentations.
Find us on Social Media!
And on the official website.
Topics:
Marketing spend optimization and attribution
Customer analytics and personalization
Fraud detection and risk scoring
ML for quantitative equity portfolio management
Price and promotion optimization
Churn prevention
AI/ML for IT Operations (AIOps)
Data science platforms and MLOps
Deep learning for enterprise applications
Reinforcement learning in personalization and trading
Computer vision for digital experience platforms
Data and ML engineering:
Data science platforms
MLOps and AI productization
Data platforms for self-service analytics
Advanced data quality control
Scalable data engineering
Cloud data platforms
Organizers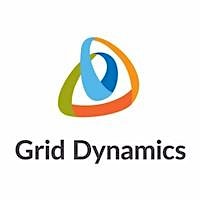 About the Organizers
Grid Dynamics is the engineering IT services company known for transformative, mission-critical cloud solutions for retail, finance and technology sectors. We architected some of the busiest e-commerce services on the Internet and have never had an outage during the peak season. Founded in 2006 and headquartered in San Ramon, California with offices throughout the US and Central and Eastern Europe, we focus on machine learning, AI, big data analytics, scalable omnichannel services, DevOps,and cloud enablement.
Visited 170 times, 1 Visit today