Event Description
Join us as we kick off our new series and show you how to connect an existing application to Apache Cassandra
Introducing our 3 part Cloud-Native Cassandra Workshop series
January is a great time to set new goals, explore new things and learn new skills. Start the year right and join us for a 3 part Cloud Native Cassandra workshop series!
This 3 week course is perfect for beginners or intermediate users looking to better understand the NoSQL database, Apache Cassandra. The demand for Apache Cassandra™ and NoSQL skills is skyrocketing, with Cassandra developers commanding 31% higher salaries, the highest of any database technology – why not set a goal for 2021 and master this increasingly popular technology!
During Part 1: An Easy Backend for your application, we will introduce you to the basic principles of building applications with Apache Cassandra. Using DataStax Astra, our Cloud-Native Cassandra as a Service, you will get up and running as fast as possible.
We will show you how to use drivers to connect the backend of our existing PetClinic application to Apache Cassandra, so you can leave our 2 hour session with a free-tier database spinning in the cloud and powering a real life application. You will also gain an understanding of data modeling principles in Cassandra, along with experience using APIs so you can start the path to becoming a NoSQL super hero.
—
Why Attend
You might think this is just another workshop. Think again! We do workshops differently – if you attend live you will get the chance to win some of our special Cassandra Community Swag, and you will also take away a voucher that entitles you to take the Apache Cassandra certification exam for FREE! These are normally priced at $145 each.
Take a look at the video below:
Schedule
This workshop is part of a 3 part Cloud-Native Cassandra Workshop series. Feel free to register for specific sessions – you do not have to attend the whole 3 part series. If you wish to attend all 3 parts, please register for each session.
We will run 2 LIVE workshops for each part of the series so you can pick the one most convenient to you. The content is the same in both sessions. All workshops will be recorded.
—
Part 1 dates
Wednesday 6 January – 5:00pm UTC
(See what time this is in local time)
OR
Thursday 7 January – 8:00am UTC
(See what time this is in local time)
—
Preparation
You will not need to install anything during the workshop – We will be working from Astra – our Cloud-native Cassandra-as-a-Service platform. We will be using the Lifetime Free-Tier for all of the exercises. Ensure you have a good internet connection.
YouTube Streaming links will be sent out prior to the workshop.
Join our dedicated Discord server here – this is where we like to hang out and respond to all of your questions during the workshop. You'll find over 8000 other community members ready to chat in there too.
Organizers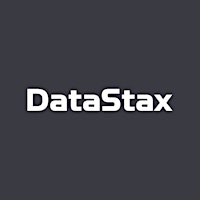 About the Organizers
DataStax delivers an Active Everywhere, always-on, distributed cloud database built on Apache Cassandra and designed for hybrid cloud.
Visited 33 times, 1 Visit today