Event Description
Bringing Compliance to Institutional DeFi – Know Your Code! With Trustology's Alex Batlin, Aave's Ajit Tripathi and more!
With Total Value Locked (TVL) teetering at $60bn, "DeFi exposure" is the hot topic amongst Institutional funds and service providers.
But how to approach compliance and risk when KYC is largely missing, trades are executed by decentralised protocols and counter-parties are unknown?
Join our expert panel in discussing:
Why is DeFi so hard to regulate?
Should we be rethinking AML practices in general? Is DeFi the spark for more thoughtful guidance?
How do global regulators differ in their approach?
Which provisions are institutions making to get comfortable with DeFi?
Are protocols evolving their approach to AML risk? How will change be enacted?
Predictions: what happens next?
Can there be institutional grade security in DeFi custody?
And can Custodians be the catalyst for institutional adoption?
The discussion will be live and interactive, with questions welcomed throughout. We expect this session to be full, so please join on time to secure your spot!
———————
With guests:
Alex Batlin – Founder & CEO – Trustology
Ajit Tripathi – Head of Institutional Business – Aave
James Burnie – Partner – Gunnercooke
Joined by panel host Ryan Hanley – Coinfirm & Crypto Curry Club
Organizers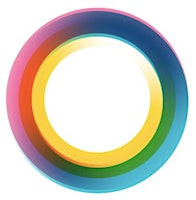 About the Organizers
The UK's no.1 Rated Tech Networking Events, in Crypto, Blockchain, AI, Sustainability and Payments. Over Curry and virtual.
Visited 27 times, 1 Visit today