Event Description
BIVDA Environmental Working Party
Save the date for BIVDA  Environmental Working Party  
The agenda can be found on the Environmental Working Party page of the website when published
Times are subject to change, please check the agenda for actual timings.
 *Please note this meeting will be virtual
Please do register with your work email address as it is used as verification of your eligibility to attend.
If you wish to send apologies please email membership@bivda.org.uk
*Delegates should be aware that all attendees will be added to the relevant Working Party mailing list for the purposes of sharing minutes and information relating to the group. Your preferences can be updated by either following the Preference Centre link at the bottom of emails or contacting the office. 
*Photographs may be taken at meetings and used for marketing purposes. Please contact the BIVDA office if you do not want to be included in these.
Organizers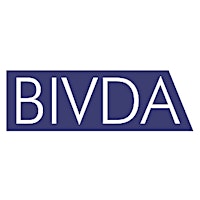 British In Vitro Diagnostics Association
About the Organizers
The British In Vitro Diagnostics Association (BIVDA) is the national industry association for companies with major involvement and interest in the in vitro diagnostics (IVD) industry. BIVDA represents both manufacturers and distributors who are active in the UK. It is not just an association of UK diagnostic companies; all IVD companies, irrespective of their national origin, are eligible to become members of BIVDA. 
Visited 8 times, 1 Visit today