Event Description
Bird & Bird's Analysing the Future of Media Law Webinar
Bird & Bird in conjunction with the Technology Media and Telecoms Law Institute of the Centre for Commercial Law Studies, Queen Mary University of London, are pleased to present our second annual event analysing the future of Media Law. Our keynote speaker, Mr Justice Sir Mark Warby, will present an address considering his experience of key developments in the sector during a career which led him to the Queen's Bench Division of the High Court where he established the Media And Communications List, before his recent promotion to the Court of Appeal.
Following Sir Mark Warby's address, there will be a panel discussion, chaired by Robin Callender Smith, on the future regulation of the news media sector as the IPSO/ Royal Charter dispute is being replaced by questions arising from the shift from print press to delivery via online platforms.
We hope you are able to join us.
Programme:
14:00 – 14:10
Welcome and introduction – Gavin Sutter, Senior Lecturer in Media Law, CCLS
14:10 – 14:50
Keynote address – Sir Mark Warby, Lord Justice of Appeal
14:50 – 15:10
Audience Q&A
15:10 – 15:30
Refreshment break
15:30 – 16:30
Panel discussion – Chair: Dr. Robin Callender Smith, Honorary Professor of Media Law, CCLS
Charlotte Dewar, Chief Executive of IPSO
Professor Paul Wragg, Professor of Media Law University of Leeds
16:30 – 16:35
Closing remarks – Phil Sherrell, Partner & Head of Media, Entertainment & Sport Group, Bird & Bird
Please register above and you will be sent a webinar link to access the event the day before it takes place.
Organizers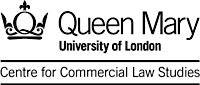 The Centre for Commercial Law Studies, Queen Mary University of London
About the Organizers
In 1980, Sir Roy Goode decided to create an environment where practising commercial lawyers and those from academia could meet and exchange ideas. His vision was that by bringing together these different perspectives, we would create better outcomes. And so the Centre for Commercial Law Studies (CCLS) was born. It's an innovation that continues to bear results in teaching and research. One example is the Centre's research on cloud computing being undertaken by its Institute of Computer and Communications Law – a rigorous academic undertaking, funded by industry to address a systemic challenge that has far-reaching consequences for providers of cloud services, as well as their users, whether individual, corporate or public sector. By bringing academia and practice together, CCLS has become a world leader in commercial law research. Proof positive that a diversity of ideas fosters academic excellence and helps us achieve the previously unthinkable.
Visited 324 times, 1 Visit today