Event Description
50 industry leading speakers provide inspiration and confidence for the next step on your banking transformation journey.
Do you work for a bank where COVID-19 has seen your digital transformation plans accelerate rapidly but left many questions unanswered?
Open banking; increasing customer expectations; digital-first challengers; BaaS and embedded banking. The sector is evolving rapidly and staying still is no longer an option.
The banks of the future will need to embrace new technology, focus on customer-centricity, and streamline processes.
No matter where you are on your transformation journey, Banking Transformation Summit provides inspiration and confidence for your next steps.
Now in its 4th year, join 50 industry leading speakers for keynote talks, fireside chats and themed panel sessions to deep-dive into topics and answer the most pressing industry questions.
Make lasting connections with like-minded leaders! Network and learn alongside colleagues and peers from the banking industry, all delivered in a safe but relaxed atmosphere.
Register now for Europe's leading Banking transformation event.
Organizers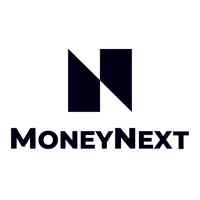 About the Organizers
NextIn Tech provide live media and events that bring businesses from all over the world together. Our conferences and exhibitions help a range of industries to connect, and provide organisations with the information they need to evolve effectively in current and future markets.Specialising in Technology and Media, our leading event titles include: Banking Transformation Summit, Insurance Transformation Summit, Blockchain Summit, Smart Home Summit, VR World, Smart Summit and AI World.For more information visit moneynext.tv
Visited 39 times, 1 Visit today