Event Description
Europe's largest customer engagement event
Welcome to the industry's largest customer engagement event, where you'll join 800+ peers as you witness 70+ speakers from world-class brands presenting a realm of case study content relating to the latest innovations in the CX world, helping you to arm yourself with an array of new, exciting strategies to delight your customers.
Customer engagement is the key to exceeding your customers' expectations – let us take you on your journey to success with exclusive content that will demonstrate how you can become more accurate, dependable and provide the service that your customers' expect in this ever-more digital world of engagement.
For access to 3 days covering 15 topic streams relating to the most cutting-edge topics in the industry, make sure you don't miss out on the 2020 Customer Engagement Summit, confirmed to take place on the 1st, 2nd and 3rd December.
Organizers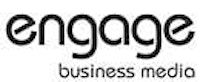 About the Organizers
Engage Business Media launched in 2009 and is designed to help our global community of 120,000+ senior leaders in the customer and employee space, helping them to devise and implement winning employee and customer engagement strategies. Our mantra is that organisations need to be where their customers are. They need to cut across their own internal silos, take a more holistic view of their customers, both internal and external, and deliver a consistent and appropriate service across all channels, offline, online, social and mobile. Engage Business Media runs a series of hugely successful thought leadership style Directors Forums for its community throughout the year, along with top level round table discussions and larger annual summits attracting over 1,200+ senior delegates, including the Customer Engagement Summit and Employee Engagement Summit. All of these face- to-face activities are supported by our dynamic websites www.EngageCustomer.com, www.EngageEmployee.com and www.EngageCxMarketing.com, weekly newsletter alerts and ground breaking webinars.
Visited 45 times, 1 Visit today