Event Description
Learn more about social media marketing from a seasoned professional and start to envision yourself in this career path.
IMPORTANT: This event is virtual. Guests will receive a Zoom with registration.
Join us on February 16th at 12pm PST for an enriching industry discussion with a social media marketing professional. Get first-hand advice on how to break into the field, how to find a position that suits your interests, how to keep your skills up-to-date as social media platforms continue to evolve, and more.
This event is a great opportunity to learn more about the social media marketing field and will provide you with actionable next steps on how to gain skills that will help you thrive in this profession. We'll close out the discussion with a Q&A session so that you can get your questions answered and really start to envision yourself in a social media marketing career.
Register to secure your spot!
FAQs
Is this workshop free?
Yes! All you need to do to attend is RSVP.
Is the workshop online?
Yes, this workshop is 100% online – no need to commute, find parking, or show up anywhere.
Will I need any specific software or apps?
You just need to be able to log into your Zoom account. You can download it for free here.
How long is the workshop?
This workshop will last one hour.
Do I have to turn my camera on?
No. The workshop will feature a presentation guided by our digital marketing expert.
Is participation required?
No. Send us questions or don't. Completely up to you.
Will there be a Q&A?
Yes. You will be able to submit all your questions via chat, and we will answer them during the final part of the workshop.
Can I get a recording afterwards?
Yes! This workshop will be recorded and we will share a link with you so you can go back and rewatch it any time.
Who are you? Why are you hosting this event?
At the UNLV Digital Marketing Bootcamp, we offer part-time online programs that equip students with the in-demand skills, knowledge, and confidence they need to excel in their career path of choice. We are hosting this virtual event as part of our mission to educate the future workforce with the practical, technical, and theoretical skills for the jobs of tomorrow. To learn more about our programs, visit our website.
Organizers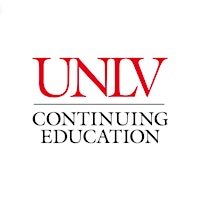 UNLV Digital Skills Bootcamps
About the Organizers
The University of Nevada, Las Vegas, is here to help you pave a successful career path. With the UNLV Digital Skills Bootcamps, you'll have all the tools to put you in the driver's seat of a fast-paced cybersecurity or digital marketing career in less than a year. Visit us online at https://digitalskills.unlv.edu/ to learn more.
Visited 16 times, 1 Visit today