Event Description
A virtual gathering of pre-qualified CIOs, CEOs, CTOs, Heads of AI, Chief Digital Officers,
and International AI & ML experts
Harness the Power of AI in Malaysia
The potential of AI is far from being fully exploited thus making now the best time for Malaysia to sprint to the front of the race. This is an unprecedented opportunity that pushes an agenda of #AIForAll Malaysians as we bring AI which is affordable for businesses across.
Why Malaysia?
Malaysia's digital economy is expected to contribute 20 per cent to its GDP this year. E-commerce, in particular, is expected to exceed RM110 billion, making up nearly 40 per cent of Malaysia's digital economy.
Challenges in Malaysia
The top three challenges faced by business leaders who are adopting AI include a lack of thought leadership and commitment to invest in AI, a lack of skills, resources and continuous learning programmes as well as a lack of advanced analytics or adequate infrastructure and tools to develop actionable insights.
Opportunities in Malaysia
45 per cent of organisations in Malaysia have plans to adopt AI within two years, the 2nd highest among Asia/Pacific countries.
82 per cent of businesses in Malaysia prioritize skilling and reskilling of workers in the future. They plan to invest as much, or even more, in human capital than in new technology.
Discussion Topics:
Does AI provide the solution to the challenges faced by Customer Experience?
AI driven innovation in the new normal
The road to efficient deployment of AI: Mindset, Process and Data
Human and machine interface to detect cyber threats and risks
How Data Virtualization accelerates Machine Learning and AI projects
AI framework and technological infrastructure strategies for the Malaysian and APAC Government authorities.
And, much more…
Click here to know more about WAIS_Malaysia
NOTE: Participation at this event is subject to pre-qualification. Please register for your free pass by visiting the event website: Free Delegate Pass
For Sponsorship opportunities, please submit the inquiry form by visiting the page: Sponsor Inquiry
Organizers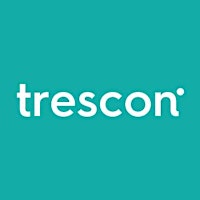 About the Organizers
Trescon specialises in producing highly focused B2B events that connect businesses with opportunities through conferences, road shows, expos, demand generation, investor connect and consulting services.
Visited 17 times, 1 Visit today