Event Description
Virtual Ansible Contributor Summit – June 2021
The Ansible Contributor Summit is a full day of working sessions with the Ansible community team and contributors in the community. We've had 3 great virtual Contributor Summits in 2020 and one earlier this year, and we'd like to keep this momentum to enhance cooperation and communication.
In this event, we will discuss important issues affecting the Ansible community, with a focus on improving collaboration with our contributors.
Join us online on Tuesday, June 8, from 07:00 to 15:00 UTC. This will be followed by a Hackathon/PR Day on IRC on Wednesday, June 9, to work on topics and issues discussed during the Contributor Summit.
Please register for this free event here on Eventbrite, so that we can contact you with updates, possible changes, follow-up surveys, and feedback. Check out and bookmark the event HackMD note for the agenda and meeting links.
We look forward to seeing you online at the Ansible Contributor Summit!
Organizers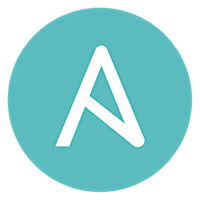 About the Organizers
Open source and collaboration are at the heart of the Ansible Community. Ansible Core, Ansible Galaxy, and AWX are created with contributions from an active community and built for the people who use it every day.
Visited 13 times, 1 Visit today