Event Description
World AI Show aims to explore the future prospects of innovations in the global AI landscape.
Will The Future Of AI Be Less Artificial And More Intelligent?
About World AI Show

World AI Show is a thought-leadership-driven, business-focused, global series of events that takes place in strategic locations across the world.
The show is a one-of-a-kind gathering of pre-qualified CIOs, CEOs, CTOs, Heads of AI, Chief Digital Officers, Heads of Innovation and International AI experts.
Witness powerful keynotes, workshops, use-case presentations, product exhibitions, panel discussions and tech talks to find solutions for issues and trends within the AI and RPA space.
About World AI Awards

Recognizing the outstanding Contribution in the Adoption & Innovation of AI in UAE
World AI Show, the world's biggest & most-elite AI Series will launch the inaugural 'World AI Awards' on 25 – 26 May 2022 in Dubai, UAE.
World AI Awards will honor excellence and recognize the creativity, hard work and success of the organizations that have set an example within their sector on how emerging technologies create value and creatively solve problems and most pertinent challenges within their organization.
The World AI Awards aims to recognize the 'Breakthroughs' achieved by individuals, teams and entities that have embarked on a journey of adopting & implementing AI and are the true flagbearers of AI in UAE.
Discussion Topics
Transforming personalized healthcare with AI
The city of future: enhancing quality of life through technology
Enterprise AI Adoption: Obtaining faster predictions and business growth using AI
Building an enterprise AI Culture
AI impact on financial services – Now & Beyond
Securing Digital transformation – placing cyber security at the core of business strategy
Enterprise AI – Enabling the next wave of Digital Transformation
To book your tickets, please register here : WAIS_DUBAI
Organizers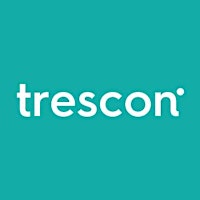 About the Organizers
Trescon specialises in producing highly focused B2B events that connect businesses with opportunities through conferences, road shows, expos, demand generation, investor connect and consulting services.
Visited 21 times, 1 Visit today