Event Description
–
CIPD Webinar – Leveraging analytics for smarter talent decisions
Data is everywhere in your organisation but accessing it and understanding the story it's able to tell can be challenging. You have questions about your people—their performance and potential, sentiment and engagement, diversity today and outlook for tomorrow. These insights on your workforce are needed to effectively guide your people strategy and drive your business forward.
With so many employees re-evaluating their personal and professional lives, including changing jobs based on new priorities, HR leaders and staff need a bird's eye view of the mood and culture of their workforce so they can take swift action where needed. Adopting an evidence-based approach and leaning on data and analytics can help HR teams make more strategic decisions to help recruit and forecast talent needs, allowing room to focus on the employee experience and create a workplace where people collaborate to deliver inspired results.
Delivered in collaboration with Oracle, this webinar will discuss how can HR truly leverage data to become effective business partners and make strategic talent decisions – taking the guesswork out of succession planning and recruitment? What data do people professionals need, and how to make the figures paint a clear picture? What are the challenges and opportunities of data for HR in today's world?
Delivered in collaboration with Oracle and moderated by CIPD, this webinar will feature:
– Caroline Gladwin, Executive Solution Director – HCM & Analytics, Oracle
– Dominic Keogh-Peters, Group People Director, Axiom Telecom
The webinar is taking place on Tuesday 26 October 2021 at 1pm – 2pm UAE time (GMT +4).
About Oracle
Oracle offers integrated suites of applications plus secure, autonomous infrastructure in the Oracle Cloud. For more information about Oracle (NYSE: ORCL), please visit us at www.oracle.com .
Organizers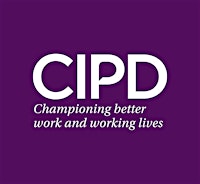 CIPD Middle East - Chartered Institute of Personnel and Development
About the Organizers
We're the CIPD — the professional body for HR and people development. We are the voice of a worldwide community of 150,000 members committed to championing better work and working lives. We've been setting the benchmark for excellence in HR and L&D for more than 100 years and we already have more than 4,000 members in the Middle East.
Visited 5 times, 1 Visit today