Event Description
The Business Survival Kit Dubai Book Launch by Bianca Miller-Cole and Byron Cole | In Partnership with The FIVE Hotel
Order your ticket for the Dubai launch of the Business Survival Kit !!
Join us for our book launch, celebration, Q&A & speed networking session at FIVE palm.
The Business Survival Kit, serial entrepreneurs and real-life couple Byron Cole and Bianca Miller-Cole prepare you for the ride of your life. Including straight-talking advice and personal insights from a host of successful entrepreneurs and experts, it will help you navigate the inevitable ups and downs that come with being in business.
Learn how to find your purpose, set clear goals, build your confidence, strengthen networks, manage stakeholders, nurture your personal relationships and how to stave off imposter syndrome, stress and anxiety, including how to stay motivated and resilient even in the face of abject failure.
After the success of their bestselling book 'Self Made: The Definitive Guide to Business Start Up Success" this is an event not to be missed. Here more from Bianca and Byron about how they have overcome many of the topics outlined in the book to not only survive but thrive in business !
Are you an entrepreneur, aspiring entrepreneur, intrigued by entrepreneurship, working on a project within your organisation, looking to network with movers and shakers, or are you simply a fan of the their first book 'Self Made'? If you can answer yes to any of these questions this launch is for you.
More about the authors:
Bianca Miller-Cole  is an award-winning entrepreneur, global keynote speaker and 'top 10 powerful leader' on LinkedIn, using her experience to assist budding entrepreneurs through her platform, book and podcast, Self-Made. She started her personal branding company, The Be Group, in 2012 and works with clients including Deloitte, AMEX, Google, Facebook, EY, Accenture, Clifford Chance etc. to inspire workforce potential. In 2014 she founded a ground-breaking hosiery company, which went on to be the first to offer an inclusive range of colours on the high street. Bianca spends much of her time mentoring entrepreneurs to support them in creating thriving enterprises.
Byron Cole is a serial award winning entrepreneur, public speaker, investor, philanthropist and business mentor to entrepreneurs. He has been involved in 15+ business startups as a director, investor or shareholder. Byron is an investor in people, property and businesses or all types. He co-authored Self-Made with his wife, Bianca Miller-Cole and is a co-host on their podcast of the same name.
And together they have written their second book
The Business Survival Kit : Your No BS Guide To Success
————————————————————————–
Tickets:
General Admission: FREE includes a welcome drink
Gold Ticket: £14.97 Includes a signed copy of the book and welcome drink on arrival.
————————————————————————–
On the Day information:
Doors Open: 18:30
Start time: 19:00
Panel & Talks: 19:00 – 19:45
Audience Q & A: 19:45 – 20:00
Networking & Book Signing: 20:00 – 21:00
Where: FIVE Palm Hotel
When: Thursday 25th November 2021
Dress Code: Dress To Impress!
LIMITED SPACE AVAILABLE DON'T MISS OUT!!!
For more enquiries please contact office@selfmadebook.uk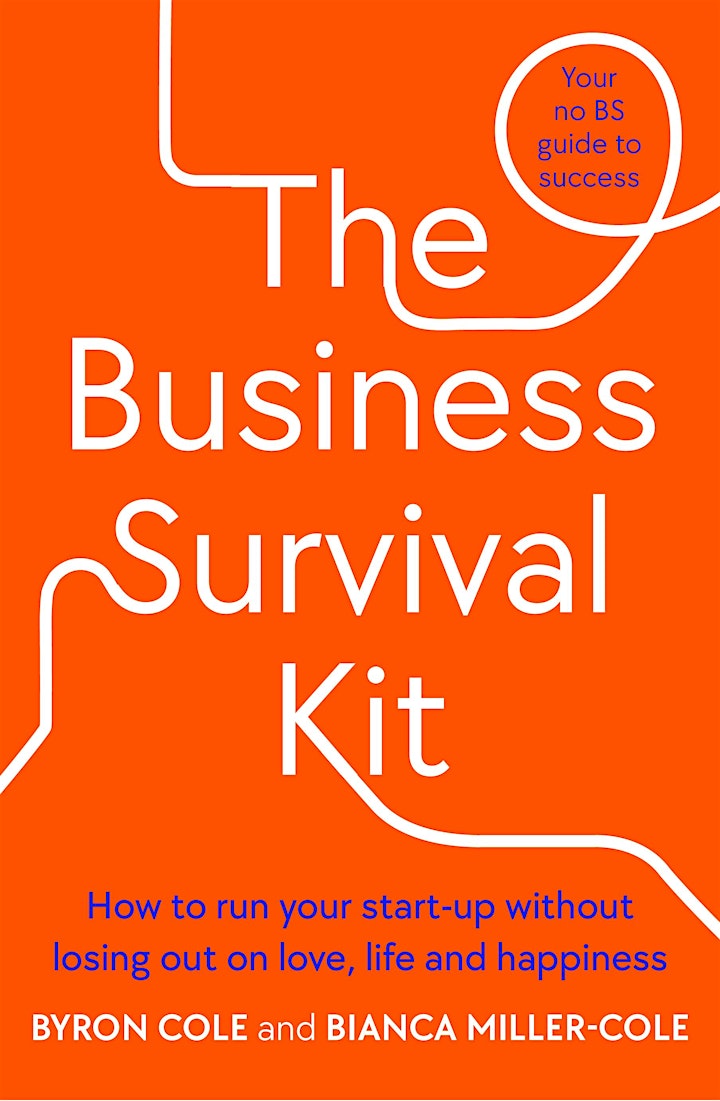 Organizers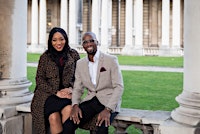 Byron & Bianca | Entrepreneurs & Business Mentors
About the Organizers
This authoritative guide by two of the UK's brightest young entrepreneurs – The Apprentice runner-up, Bianca Miller-Cole & serial entrepreneur, Byron Cole.
Visited 16 times, 1 Visit today