Event Description
Celebrating Global Entrepreneurship Week 20 with immersive sessions on Disruptive Techniques, Youth Entrepreneurship, Ecosystem Assessment
Join iStart Valley and the Authors of the award winning "The Solution Book" to learn Disruptive Techniques that are combinations of tried and tested techniques for ideation and problem-solving journeys reversing expensive startup, innovation and venture failures. Program also includes a presentation by the iStart Valley's Young Innovators on Entrepreneurship and Innovation followed by kick-off of Ecosystem Health + Equity Assessment of Plano, Texas.
Organizers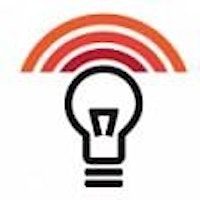 iStart Valley Inc
info@istartvalley.org
About the Organizers
iStart Valley Inc., is an award winning non-profit Business Accelerator for Technology based Startups. Our goal is to provide world class resources for aspiring entrepreneurs to turn their creative ideas into growing Tech Startups. We help redefine the startup ecosystem with the support of local and global resources by providing a viable pool of startups and entrepreneurs.
Visited 20 times, 1 Visit today