Event Description
The highest quality blockchain conference for business. October 2020 in Chicago. Enterprise | Markets | Innovation
Chicago's Third Annual Voice of Blockchain
October 5th & 6th, 2020 at Venue SIX10 in Chicago.
SEE FULL EVENT INFO AT: https://voiceofblockchain.com
TICKETS DO NOT GO ON-SALE UNTIL 12/24/19. BEFORE THEN ENTER TO WIN AT:
GRAND PRIZE = 2 GA tickets, flights, and hotel for VoB 2020
100 FREE TICKETS will be given out to winners.
Increase your odds of winning by sharing and referring colleagues.
Now, about the event…
Voice of Blockchain is the only blockchain conference to bring a no-pitch event connecting the ecosystem including three tracks of content designed to maximize networking opportunities and give participants real ROI through valuable connections and curated information.
Three tracks of content allow for disparate parts of the ecosystem to connect.
ENTERPRISE
How To Build & Maintain Your Blockchain
DIGITAL ASSETS
Considerations for a Digital Portfolio
INNOVATION
Building a Decentralized Future
Our Principles:
Maximize Networking Opportunities
Provide Curated Thought Leadership
Diversity is Not an Afterthought
PAST SPONSORS INCLUDE:
TD Ameritrade, Fidelity Digital Assets, Deloitte, Cognizant, Symbiont, Bloq, ConsenSys, Factom Protocol, BlocWatch, Helium, Abstrakt, SeedCX, Steptoe & Johnson, Bloxroute, Enigma, Democracy Earth Foundation, FIO Foundation, Enigma Protocol & more…
PAST SPEAKERS INCLUDE:
Ed Moy | 38th Director of the U.S. Mint (2006-2011)
Congressman Bill Foster | 11th District of Illinois // Only Ph.D. Physicist in Congress
Sunayna Tuteja | Head of Digital Assets at TD Ameritrade
Paul Doherty | CEO of The Digit Group managing $120 billion in projects
Matthew Roszak | Co-Founder of Bloq // Chair of Chamber of Digital Commerce
Nadine Strossen | Author // Professor of Law at New York Law School // Council of Foreign Relations // Former President of ACLUKavita Jain | Director, Emerging Regulatory Issues at FINRA
Moiz Kohari | Former Global Chief Technology Architect at State Street
Ryan Cook | Global and U.S. Operations Manager at Mindshare
Sunayna Tuteja | Head of Digital Assets at TD Ameritrade
Kyle Culver | Principle Blockchain Architect at HumanaKenneth Kring | Enterprise & Collaborative Marketing at Walgreens Heather Dahl | CEO & Director of Sovrin FoundationPeter Nadima | Senior Counsel, Technology & Innovation at McDonald'sMicah Kerr | Head Architect of Commercial Payments at Discover FinancialLynne Marek | Senior Reporter at Crain's Chicago BusinessColleen Sullivan | Partner & CEO at CMT Digital
Rumi Morales | Partner Outlier Ventures/Former Head of CME Ventures
Cleve Mesidor | Founder of Logos // Former Obama Appointee as Director of Public Affairs for the U.S. Department of Commerce's Economic Development Administration
Jeff Garzik | Co-Founder of Spacechain // Early Bitcoin Contributor
Kevin Owacki | Founder of Gitcoin & Gitcoin Grants
Jimmy Song | Partner at Blockchain Capital | Bitcoin Influencer
Plus speakers participated from these companies and many more:
ENTERPRISE – Oracle, SAP, Samsung, Exelon, Foxxconn, IBM, Digital Asset, Cognizant, Symbiont, Chetu, Optum, Newmark Knight Frank, National Association of Realtors, Chicago City Clerk's Office, GE Ventures, Synaptic Health Alliance, Gallagher
DIGITAL ASSETS – CME Group, Lightbank, CFTC, Hehmeyer TradingCumberland (DRW), Jump Trading, Aceana Group, William Blair, BlockFi, Frst, Amberdata, Spacewhale Capital, Proxima Ventures, Republic, Kraken, Nasdaq, Federal Reserve Bank of Boston
INNOVATION – U.S. Congress, Bloq, ConsenSys, Franklin Pierce School of Law, Decred, Nano, Enigma, Beaxy, Bloxroute, Veriown, Helium, OmegaGrid, Factom Protocol, ZCash, Ethereum Foundation, ConsenSys, FIO Foundation, Chicago Blockchain Center
Here is a video of the networking area in the middle of the day on day 2 of 2019: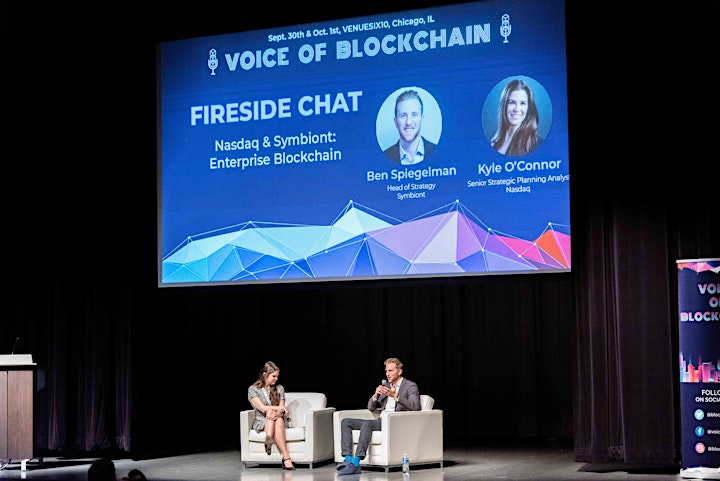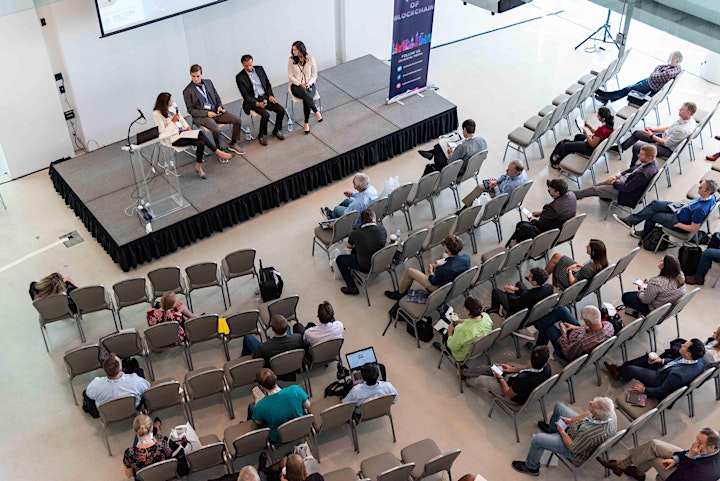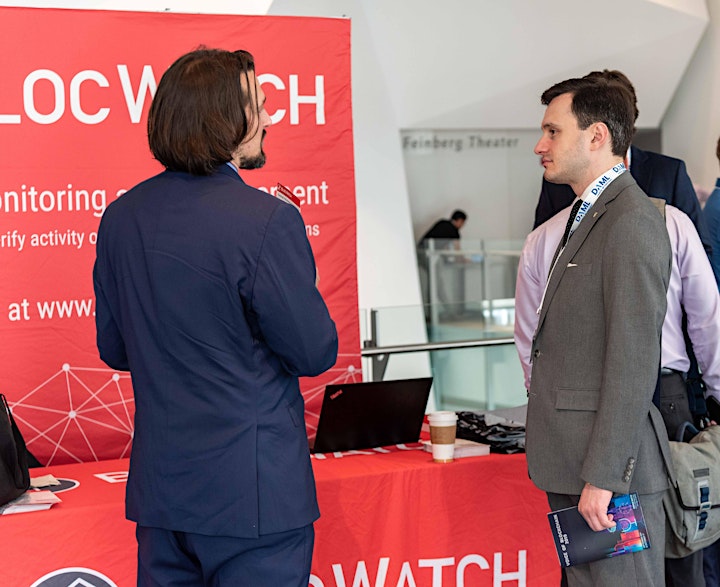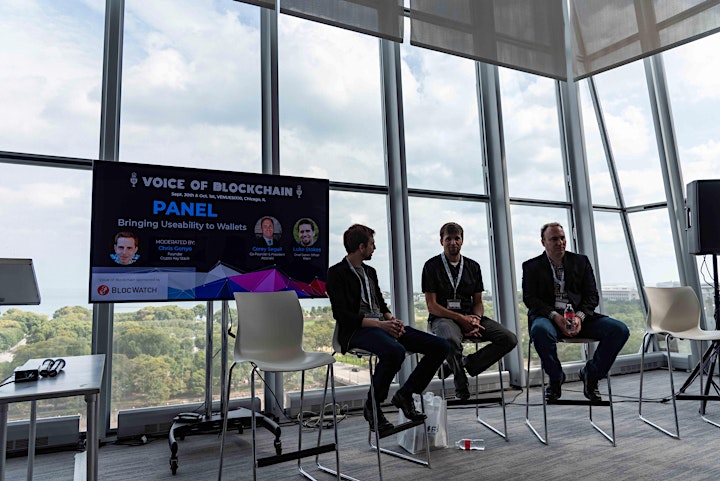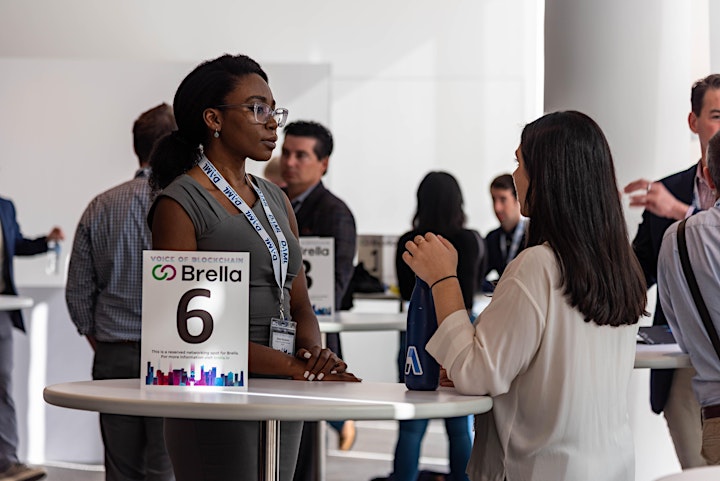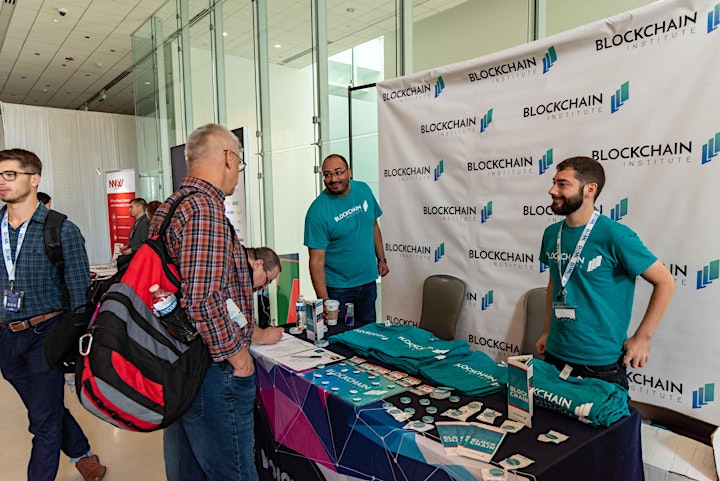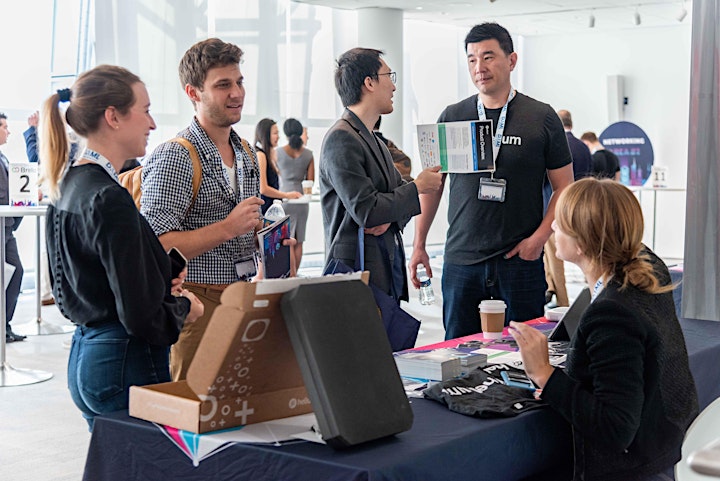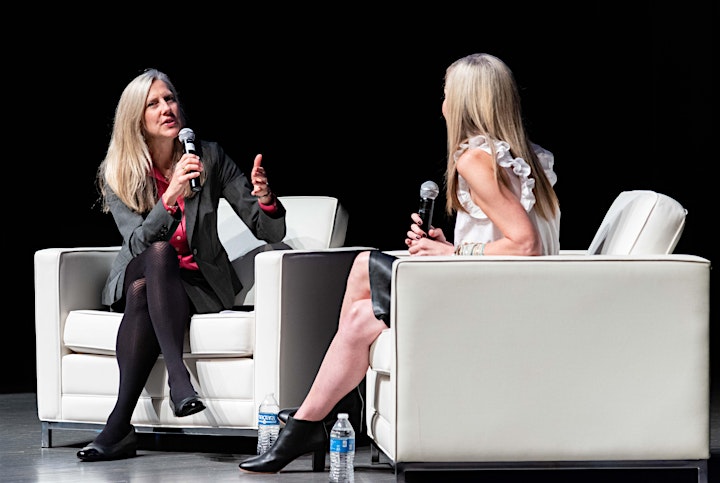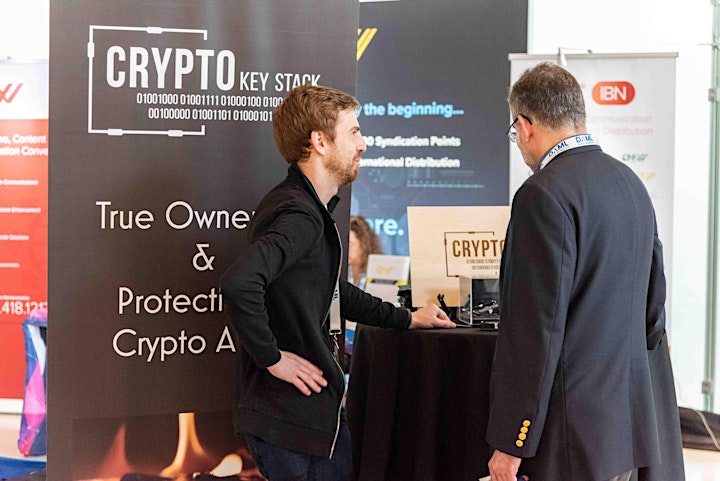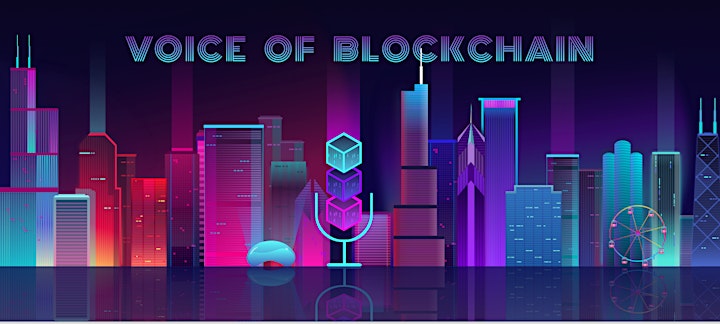 About the Organizers
Voice of Blockchain is an annual conference in Chicago started in 2018. 
Visited 237 times, 2 Visits today