Event Description
Mathew Sweezey, Director of Marketing Strategy for Salesforce, will talk though marketing analytics for 2021 and beyond.
At this Signature Speaker Series event, Mathew Sweezey of Salesforce will lead a discussion on how the new technological advances will change the buyer's journey and what a post-cookie future means for marketers.
Key takeaways:
Learn how AI, VR, voice, and chatbots will change the buyer's journey
Understand the marketing transformation model and why it is the key to becoming a high performing marketing organization
See what it takes to succeed in the post-cookie future
Agenda
8:30 – 9:00 a.m. Speed Networking
9:30 – 10:00 a.m. Program & Q&A
About Our Speaker: Mathew Sweezey
Director, Market Strategy at Salesforce
Mathew Sweezey is the Director of Market Strategy for Salesforce, and author of The Context Marketing Revolution (HBR 2020). He is regarded as one of the leading minds on the future of marketing and his visionary insights into consumer behavior, technology, and new business strategies have changed the way startups, Fortune 500, and nonprofit organizations alike find customers, breakthrough, and build modern brands. In addition to his work with brands, Mathew is the host of the award-winning podcast The Electronic Propaganda Society and an accomplished writer having written for The Economist, Forbes, HBR The Observer, and Adage.
Organizers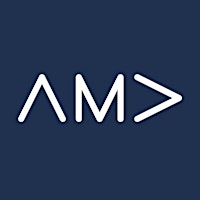 About the Organizers
AMA Chicago is the only organization that brings together all marketers, across all specialties, to collaborate and inspire one another. As a professional chapter of the American Marketing Association and trusted ally in its nationwide network, AMA Chicago stands 81 years strong in its mission to provide opportunities for Chicago marketers to expand their knowledge, improve their skills and grow in their careers through access to leaders in the field and skill-building content. Our vision is to be the most valued marketing association membership in Chicago. Cancellation policy: Refund requests must be made 14 days ahead of the scheduled event to be eligible for a 50% refund of the ticket price. 
Visited 45 times, 2 Visits today