Event Description
In a rapidly changing world, what does the future look like for the world's cities?
For the first time in human history, cities are home to more than half of the world's population. As engines of growth and innovation, they have the potential to provide opportunity and solve many of humanity's biggest problems. Yet, this potential is not guaranteed, nor are its benefits available to all. How might we make cities engines of economic growth and holistic, sustainable well-being for everyone?
The Kellogg Future of Cities Summit will support a new generation of leaders who will need to grapple with how to improve and redesign the communities in which we live, across the private, public, and nonprofit sectors.
For more information, please visit www.kelloggfutureofcities.com. If you have any questions, please email kfoc@kellogg.northwestern.com.
All sales are final. Refunds prohibited.
COVID-19 INFORMATION: Proof of vaccination (two shots) or negative test (within 24 hours, from an official testing center) is required on arrival at registration. At-home tests will not be accepted. Current students can present their Wildcards as proof of vaccination. Northwestern University requires masks that are surgical grade or higher (N95, KN95).
Organizers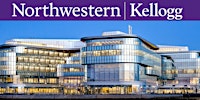 Kellogg School of Management
About the Organizers
The Department of Surgery faculty members have a commitment to exceptional education, research, and outstanding surgical care at affiliated hospitals.
Visited 26 times, 1 Visit today