Event Description
Walk out of this workshop with an outline of your startup's business plan and a better understanding of your business's path forward!
A full-scale business plan can take weeks to build. Join our workshop with Delta Wealth Advisor's Co-Founder Niko Finnigan, CFA to kickstart and develop an executive summary/outline of your startup business plan, and have your planning questions answered.
Stick around after the workshop at 6 pm for refreshments and Neapolitan-style pizzas provided by 2112 member Professor Pizza!
Niko Finnigan, CFA co-founded Delta Wealth Advisors to help business owners with their tax and financial planning needs. Understanding the needs of business owners, Delta Wealth was built to cater to the unique needs of entrepreneurs. To meet these needs, Delta Wealth delivers tax, business services and private real estate deals to our clients.
COVID POLICY:
In accordance with the city of Chicago's mask policy, we will no longer require masks for fully vaccinated individuals (>2 weeks past your final dose). We do ask that you be respectful of others who may not be comfortable taking theirs off yet. We also ask that those not vaccinated continue to wear their masks. We still have enhanced policies such as cleaning, disinfecting, and social distancing. If you have any questions, don't hesitate to reach out to Olivia Mancuso, Director of Community Engagement: omancuso@2112inc.com.
Organizers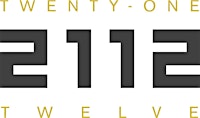 About the Organizers
Located within the 160,000 sq ft ecosystem of Fort Knox Studios, 2112 is Chicago's first incubator focused on the development of entrepreneurs in music, film/video, and creative technology.
Visited 40 times, 1 Visit today