Event Description
Wellesley Business Networking Event
Join us for an exciting in person business networking event that will focus on strategic networking training, connecting professionals, and sharing business opportunities in the Greater Wellesley region!
Traditional business networking has become stale. Take a look into the future with our innovative and game-changing strategic networking model.
Throughout this event, you will have the option to connect with other attendees by "swiping" on our Tipclub app (swipe right to accept a favor, swipe left to accept a challenge). You can access the app on the App Store, Google Play, or at our website (see details below)
Pre-register today to attend for FREE or pay $25 to register on the day of the meeting.
Only professionals located in the Greater Wellesley region may register.
AGENDA:
Introduction to Tipclub (5 mins)
Brief training on the latest innovations in strategic networking (10 mins)
Networking! During the first round, you will network with local professionals with our "Give and Take" format – offer a tip and then ask for a favor or help with a challenge. For a second round, we often do our famous "lightning round" – if time permits! (45 mins)
APP:
If you would like to utilize the Tipclub App for an enhanced networking experience during the event, you have the option to download the app on your iPhone, Android, or on the web (the app is free). If you can't attend the event, you can still use our app to connect with the attendees and others in the region.
Apple iPhone: https://apps.apple.com/us/app/tipclub-challenge/id1481215941?ls=1
Google Android: https://play.google.com/store/apps/details?id=com.TipClub
If you prefer not to download an app, you can access via our web app at: http://www.tipclub.com
WHAT PEOPLE ARE SAYING ABOUT OUR EVENTS:
"The TIPCLUB is the best networking model I've experienced … GREAT job moving things along in a fun and professional way" – Donna at Smart Tools Coaching
"Tipclub teaches networking concepts and methods that you just won't find anywhere else… " – Roy in Rochester, NY
"I liked how the leader tried to make it understood that we were here to help one another as opposed to selling to one another" – Tim at Insperity
"It was the best format for a networking event I have seen, it helped you to know what every person did. Great format!" – Scott at CKS Advisors
"Where do you come up with all these innovative and 'out-of-the box' networking ideas? Amazing!" – Dave in New York City
"I loved this networking group! Out of all the events, zoom meetings, and webinars this, by far, has been the biggest help. Your meeting gave me hope that I can make new connections!" – Sharon in Albany, NY
Organizers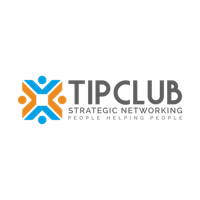 About the Organizers
Founded in 1999, Tipclub is the world's first strategic networking company! Due to the pandemic, we executed a 180-degree business pivot from a 15-year old traditional business networking firm to a high-tech, strategic networking organization. Within the Tipclub community, you can connect locally at group meetings and nationally through vertical marketplaces, specialty workshops, focused masterminds, online courses, coaching, a matchmaking app and more. Note: Tipclub is a membership-based organization. Our guest policy allows guests to attend one event before deciding to join.
Visited 4 times, 1 Visit today