Event Description
A weekend event encouraging undergraduate women to explore tech, cultivate networks, and learn what the world of tech has to offer.
Description
We are thrilled to announce the ninth iteration of Women Engineers Code, with a return to in-person programming as the largest student-run Women in Computer Science conference in the United States for undergraduate female and non-binary students. Join us in our effort to cultivate the next generation of technical leaders, foster a network and community among collegiate engineers, and promote more female representation in the technical industry.
Join us to hear from a plethora of inspiring speakers such as:
Dates
WECode will be held from Saturday, February 18th to Sunday, February 19th at Harvard's BRAND NEW SEC (Science and Engineering Complex)
In-Person Registration fee includes
Admission to all conference events
Breakfast and lunch on both days
Mentorship and Mock Interviews
Chance to interact with sponsors like Bloomberg, Google, and SIG at the Career Fair
and more!
Virtual fee includes
Admission to conference MAIN STAGE Events
It does NOT include mock interviews or mentorships, workshops, or some of the smaller conference events.
Scholarship for the conference
We are offering scholarships to cover the cost of the conference ticket up to 100% for those who are not unable to afford the ticket. We also have very limited funding available for transportation costs (housing options with Harvard students will be an option closer to the conference date if hotel or other housing arrangements are your only barrier for attendance). For more information and to apply, please visit the following link: https://tinyurl.com/WEAmplify23. Applications will be accepted on a rolling basis. You can find more information at harvardwecode.com as well!
Housing and Transportation for the conference
We will match conference attendees with Boston college students to stay overnight on Saturday (and Friday if needed). There is limited capacity for students we can host, so please only fill out this form (Official Housing Request) if you cannot otherwise find housing accommodations. Here is a search of hotels near the Harvard Science and Engineering Complex. If you do stay with a host, your host will help you get to the SEC on Saturday and Sunday morning via walking, Harvard Shuttles, or Boston public transportation! The request form will close on 1/28/23 and you will receive your housing buddy by 2/4/23. If you have any questions, please email wecodelogistics@gmail.com.
Important Notes regarding COVID-19
The health and safety of our attendees, speakers, volunteers, and staff remain our top priority. We will have safety and COIVD-19 specific policies in-place for the duration of the conference. More info here.
For more information about WECode, visit us on harvardwecode.com.
Organizers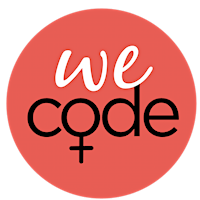 About the Organizers
WiCS is dedicated to building a community of technical women at Harvard and beyond. We believe every woman should have equal opportunity and encouragement to prusue computer science. For more information about WiCS, plese visit http://www.harvardwics.com/ . For more information on WECode, please visit http://www.harvardwecode.com/.
Visited 6 times, 1 Visit today