Event Description
Learning and networking opportunity for entrepreneurs, investors, and students across the country to hear from industry leaders and experts.
The Harvard Undergraduate Venture Capital Group is excited to present our inaugural Entrepreneurship Summit on March 26th, 2023 at the Boston Park Plaza Hotel. The Summit aims to inspire Harvard students, investors, and entrepreneurs to pursue their entrepreneurial passions in building and leading startups and investment firms. Attendees will hear from founders of unicorn startups, CEOs of large corporations, and prominent investors in various sectors in a combination of plenary and advanced track sessions spanning five hours. Attendees will leave the forum with visceral examples of the entrepreneur-investor dynamic and a clear sense of what the profession is all about with an understanding of the challenges and opportunities inherent to their entrepreneurial journeys ahead.
To advance the Summit's central themes of Innovation, Investment, and Leadership, we will be joined by three keynote speakers:
Steve Fredette, Co-founder of Toast
Dick Kramlich, Co-founder of New Enterprise Associates
Paul English, Co-founder of Kayak
Our Advanced Track Sessions will feature investors from Bessemer, Kleiner Perkins, Accel, Lightspeed, Insight, and more as well as the founders of Loom, Salsify, and Intelycare, among dozens of others. These tracks will provide students and investors an opportunity to work with one another in a more intimate setting, get to know one another, and build lasting relationships.
They will cover a range of topics like:
Starting a Fund
Scaling a startup
B2B/SaaS
Cybersecurity
Fintech
Perfecting the VC Pitch
and much more.
Register now for access to our complete list of speakers and Advanced Track topics.
Organizers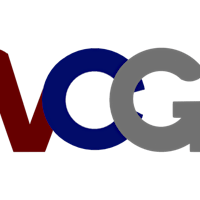 Harvard Undergraduate Venture Capital Group
Visited 3 times, 1 Visit today