Event Description
CFO Summit will be a VIRTUAL this year.
Click here to register: https://2020-virtual-cfo-summit.eventbrite.com
This exclusive event, now celebrating its 18th year, brings together financial executives from around the world and leading faculty from across MIT. For more information on the Summit: www.mitcfo.com.
As businesses embed mobile and digital technology, leading CFOs are helping their companies connect in new and exciting ways. Register today to learn how today's CFOs enhance offerings, market to customers and manage financial capabilities.
Learning Objectives:
Learn how to take full advantage of technology that will give companies a competitive advantage in a globally interconnected business environment    
Understand the challenges faced in connecting talent in diverse corporate cultures – different countries, time zones, competitive markets
Identify the drivers that guide leading-edge companies in making critical operations decisions
Learn strategic uses of technology that enhances customer relationships and create opportunities for increasing efficiency which results in more robust growth in a globally competitive environment 
REFUNDS:  We understand that this year brings many unknowns, and so we are offering a full refund for whoever registers prior to July 1. Register today, and hope to see you there!  But, if we don't, you get your money back.  No questions asked, not even to your CEO.
You may also transfer your ticket to someone else or use your ticket to attend next year's Summit. Email info@mitcfo.com for more information.
Organizers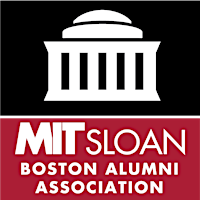 MIT Sloan Boston Alumni Association
info@mitcio.com
About the Organizers
Welcome to the MIT Sloan Boston Alumni Association. Our mission is to build an extensive and vibrant MIT Sloan Alumni community across New England. We: Promote continuing personal and professional development Provide fulfilling social outlets and opportunities for giving back Make a positive impact on the business world through world class conferences We strive toward our mission by providing: world-class conferences, industry & academic speakers, career support, networking opportunities, recreational events and philanthropic projects.
Visited 237 times, 1 Visit today