Event Description
Learn industry-recognized data and AI skills from IBM experts, partners, and the worldwide community.
Register for free and get ready to build smart and secure data and AI solutions with a focus on experimentation, eminence, and education. The IBM Developer ecosystem of experts, enthusiasts, and client partners have created an experience to explore AI-centric solutions and platforms—dedicated to the worldwide community of developers, data scientists, and academia.
Our goal is to educate, excite, and illuminate with sessions dedicated to automated and federated machine learning, data fabric and DataOps, ModelOps, deep learning, and natural language processing (NLP). Plus, highlight open source technologies and career experiences—so whether you're a beginner or an expert—you can gain interesting perspectives for your next career move or community contribution.
You will also find regional and topical events where you can meet like-minded people—as well as a data science course with a badge.
Looking for more? Then join the 24-hour livestream watch party during the conference. Hang out with conference speakers and IBM Developer Advocates while they talk tech, do some live coding, and answer your questions.
Learn more and register for free at ibm.biz/devcon-ai
Can't join live? On-demand replays are available after the event.
Organizers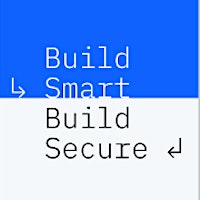 About the Organizers
Designed for developers interested in an open source perspective on technology. Take a dive into topics ranging from container management and security, multi-cloud management, machine learning models, bias avoidance, and app modernization. Learn how modern DevOps tools can make applications more scalable, robust and secure for enterprise environments.
Visited 29 times, 1 Visit today